What Is CryptoSlam: Upcoming NFT Drops with the Top NFT Aggregator 
Key points:
NFTs (non-fungible tokens) generate over $20 billion in yearly sales volume. It is a huge (there are thousands of NFT collections) and fragmented market, distributed across different blockchains and hundreds of dApps (decentralized applications).
CryptoSlam is one of the largest NFT aggregators around, helping NFT traders navigate this sea of information to identify and track promising NFT investment opportunities.
For beginner NFT traders, one of CryptoSlam's most useful features is the "Upcoming NFT Drops," which help NFT traders get in on the action cheap and early by minting NFTs at their inception.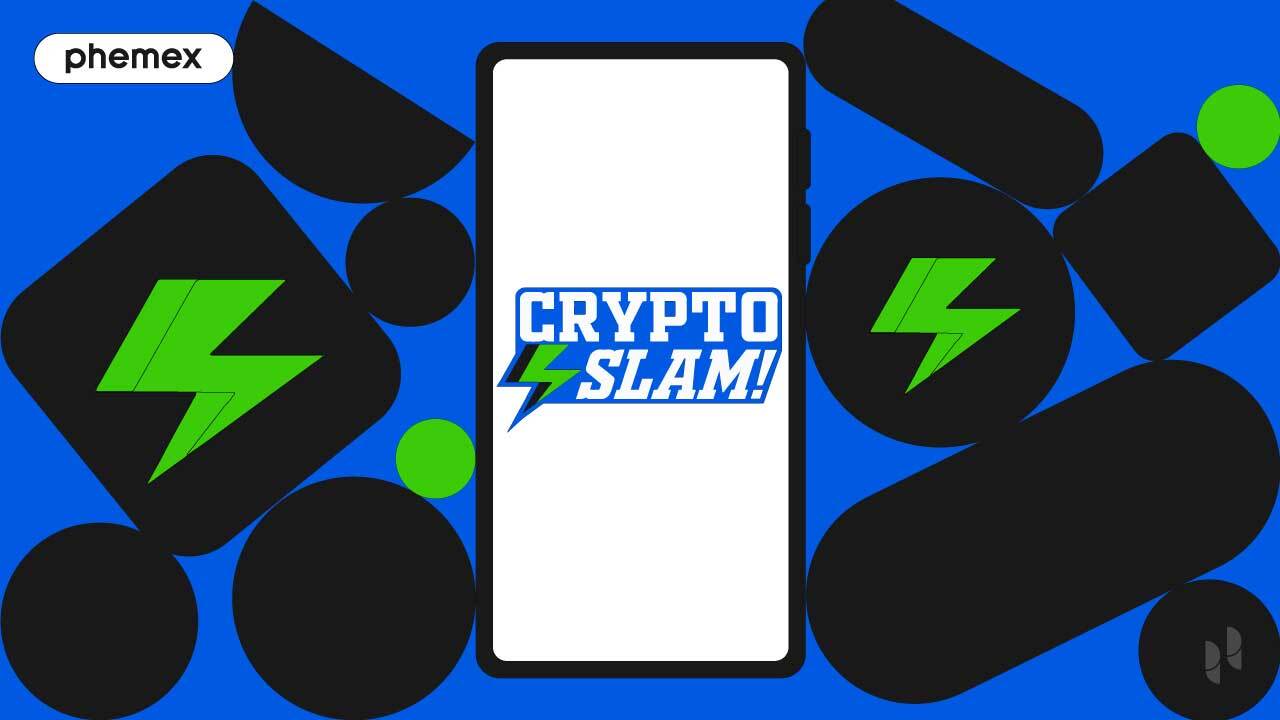 The NFT industry is a $20 billion industry as of 2022. As the NFT market matures and expands beyond Ethereum and OpenSea, it can be hard to keep track of the dizzying number of new NFT collection drops, sales volume, price and rankings. NFT aggregators like CryptoSlam help traders by accumulating all this data in one place and presenting it on a singular platform.
Similar to how users visit CoinMarketCap to check the 24-hour performance of Bitcoin and other coins, traders can visit CryptoSlam for the latest volume data on NFT collections minted on the Ethereum (ETH), Solana (SOL), Polygon (MATIC), and other blockchains.
Designed for both casual traders and full-time investors, CryptoSlam currently tracks nearly 1,000 collections, including popular collections such as CryptoPunks, Bored Ape Yacht Club, Meebits, and gaming collections such as Axie Infinity (AXIE).
CryptoSlam is an NFT aggregator that publishes sales data for top NFT collections on The platform ranks the top collections by 24-hour, 7-day, 30-day, and all-time volume, enabling NFT traders to easily track top-selling and emerging NFTs.
How To Analyze NFTs Like a Pro Using CryptoSlam?
The CryptoSlam NFT platform helps traders decide which collection to invest in by aggregating notable NFT sales data such as sales volume, number of transactions and owners. as well as upcoming NFT drops.

NFT Collection Sales
The most notable feature of the CryptoSlam platform is the daily NFT collection, tracked by volume. Users can choose to view the top-selling collections by various timeframes: 24 hours, 7 days, 30 days, or all-time..
Researching sales data for a collection using different timeframes is important as it helps traders determine if they are buying at a peak or a dip, and whether the collection has been on a downward or upward trend, among others.
Furthermore, by clicking on each of these top collections, traders can view other useful statistics.
Clicking on the Bored Ape Yacht Club (ApeCoin) collection, for example, shows traders that this collection produced nearly $30 million in sales on a specific day, with a floor price of 116 ETH ($340,000).
More importantly, stats such as number of transactions and buyers are useful to gauge market sentiment in a particular collection; if there is a high ratio of transactions to buyers, for example, this could mean that one buyer is holding on to multiple NFTs in that collection in the hopes of future value appreciation.
NFT Top Daily Sales
The "Top NFT Collectible Sales" section highlights the highest-selling individual NFTs of the day. Usually, traders visit individual social media accounts such as Twitter to keep track of top-selling NFTs; foror example, collections like BAYC have a "BAYC Sales Bot" account that tracks all sales for the collection.
CrytoSlam makes it easier for traders by providing a single view of all top-selling NFTs on a given day. For example, the screenshot below shows that the top-selling NFT of the day came from the Otherdeed collection, selling for nearly $1 million. One NFT from the CryptoPunk collection made the list, fetching over $600,000 at auction. These analytics change daily as data is streamlined from OpenSea and dozens of other dApps.
Upcoming NFT Drops
The "Upcoming" section lists new NFT drops at the mint floor price (often 0.1-0.2 ETH), helping NFT traders get in on the action early and mint NFTs at their inception. This section is extremely useful for first-time NFT traders who may lack the funds to purchase more established NFT collections with floor prices typically in the hundreds of thousands of dollars.
The NFT collections are handpicked from hundreds of potential drops, highlighting onlythe most promising ones. They may have different minting requirements based on the blockchain used, but most are hosted on the Ethereum mainnet and deployed on a first-come-first-serve basis.
Pro tip: It can take months for new NFT collections to gain momentum. Collections such as BAYC rose from a floor price of a few hundred dollars to $300,000+ over 2 years.

Blockchain NFT Tracking
CryptoSlam also tracks the top-performing blockchains for NFT sales. While Ethereum is the dominant blockchain with nearly $160 million in daily NFT sales (close to 80% of the total volume), its NFT transaction fees have skyrocketed of late as more and more users pile in on it, and this means one thing for traders and investors–reduced potential profits.
Using CryptoSlam's Blockchain By NFT Sales Volume feature, traders can identify alternative blockchains to mint and store NFTs in a more cost-efficient way, thus protecting future returns.
Who Is Behind CryptoSlam?
CryptoSlam was launched in 2019 by Randy Wasinger, a Kansas-based entrepreneur. The original intention behind CryptoSlam was to create a platform that tracks MLB Champions, which was a sports-themed NFT collection on Ethereum based on players from the Atlanta Braves baseball team.
As interest in the platform grew, Wasinger noticed a need for a broader scope of NFT analytics and expanded the platform to other collections. After an initial funding round, the platform started supporting additional blockchains.
In an April 2021 press release, Mr. Wasinger stated,"As a long-time collector of sports cards and memorabilia, I was drawn to the collectability of NFTs and wanted to organize NFT data in a way that it makes sense for both collectors and those who saw NFTs as an investment opportunity".
In January 2022, CryptoSlam raised $9 million in a strategic seed round led by Animoca Brands, with participation from CryptoSlam pre-seed investors Mark Cuban (a big sports enthusiast and owner of NBA champion team Dallas Mavericks, Cuban was an early fan of CryptoSlam's sports tokens), Sound Ventures, the venture capital firm co-founded by Ashton Kutcher, and OKEx Blockdream Ventures (the venture arm of cryptocurrency exchange OKEx).
The platform currently employs over 20 people.
Is CryptoSlam Publicly Traded?
CryptoSlam is a private US company based in Kansas.
For individual crypto investors wondering how to invest in CryptoSlam, there is currently no CryptoSlam coin. The future direction of CryptoSlam could be to launch an IPO (Initial Public Offer) , in which case they will be barred from starting their own token. This is why NFT platforms such as OpenSea have not released their own token. Alternatively, CryptoSlam can create a token, which will likely be a governance coin for a CryptoSlam DAO, or a coin used for staking and minting NFTs.

Conclusion
The NFT industry started a few years ago with the release of the ERC-721 standard underpinning most NFTs.non-fungible tokens. While it exploded into a multi-billion dollar industry in the summer of 2021, the industry is still nascent, and aggregators like CryptoSlam add much value to the overall trading experience, for both beginner and advanced traders alike.