What is Baby Doge: How Much Bite Does This Latest Meme Coin Have?
Summary
Baby Doge Coin is the latest dog-themed cryptocurrency with a focus on growing mainstream crypto adoption and rescuing dogs in need.
Coin holders are rewarded with 5% of all transaction fees as a form of passive income for holding the coin.
Its up-and-coming mobile app will enable its tokens to be sent to anyone in the world via a telephone number using what is called TextBit technology.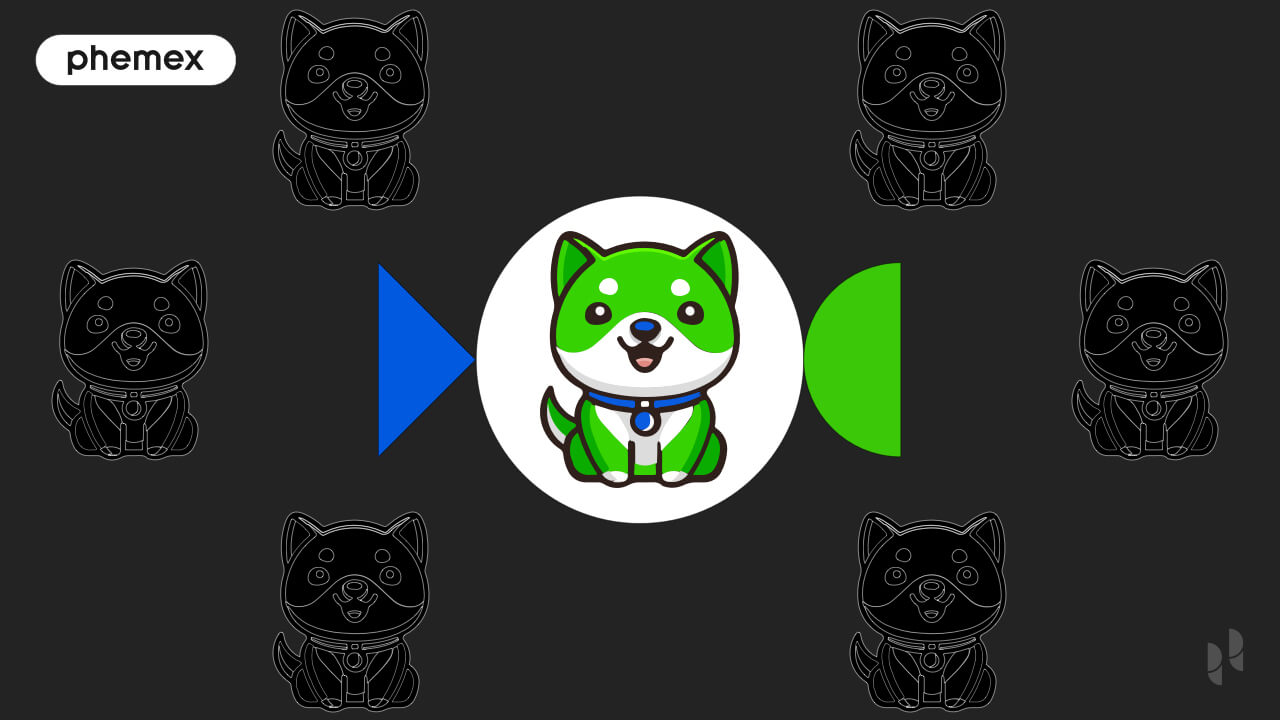 What is Baby Doge?
The Baby Doge coin is a decentralized meme cryptocurrency launched in June 2021 as a BEP20 token on the BSC blockchain, "with a serious mission to rescue dogs in need, bring crypto adoption to the mainstream with new concepts such as rewards, NFTs, decentralized exchanges, and credit card for crypto payment on our website," according to its white paper. The token is secured by a proof-of-authority (PoA) consensus.
Perhaps the most attractive value proposition of the canine-themed crypto is the passive income opportunity. There is a 10% fee on every trade e.g. if you sell $10,000 worth of Baby Doge coins, you will pay $1,000 in transaction fee; one half of this (5%) goes to existing holders of the coin and the other half for liquidity pools. As such, all Baby Doge Coin holders will earn more tokens just by holding Baby Doge Coins in their wallets because new tokens are automatically delivered to holders.

Four Baby Doge Values
Baby Doge highlights four values, namely:
Transparency: The project encourages open discussion and puts emphasis on trust, transparency, and community, the three pillars of the project's longevity.
Trust: Perhaps knowing full well the lack of transparency that can exist in meme coins, the project has been audited by third-party pioneers in blockchain security, Certik, and Dessert Finance. "No rug pulls here, only cute baby doges," claims its whitepaper.
Community: Its community surpassed 100,000 holders within its first 21 days of launch, and has multiple telegram channels to cater to the needs of its international communities.
Longevity: The project team aims to pursue a long-term development strategy for the ecosystem with real use cases of blockchain and crypto technology.
Baby Doge NFTs & Ecosystem
Baby Doge's largest ongoing project is its NFT marketplace, which will enable users to create and buy or auction their NFTs, and allows for users to donate a portion of their earnings to help save dogs in need.
There are currently 10,000 Baby Doge NFTs, which cater to the needs of 1.3 million community members. The project aims to donate more than $500,000+ from its NFT collection to dog rescue organizations. For every dog saved, Baby Doge will grant users an official Baby Doge NFT.
Each NFT is unique and programmatically generated from over 200 possible traits, which include eyes, mouth, headwear, fur clothing, and so on. There is a rarity difference between each NFT, and these NFTs are stored as ERC-721 tokens on Ethereum and hosted on IPFS.
What Else Does Baby Doge Have to Offer?
Baby Doge is one of the first meme coins to offer a live decentralized swap directly on its website right after launch. Called Baby Doge Swap, it offers projects and their community swap fees as low as 0% for providing liquidity.
Its mobile app, the Baby Doge Card Pay, currently under development, offers features such as the ability to top up fiat balances via bank transfers, exchange cryptos for fiats and most notably, send Baby Doge coins to anyone across the globe via a telephone number (although restrictions apply) using what is called TextBit technology. This is perhaps one of the clearest differentiators of Baby Doge from the other dog-themed meme coins.
Baby Doge Card Pay has partnered CoinPayments.net to integrate Baby Doge with popular e-commerce platforms such as WooCommerce, Shopify, and Magento, as well as animal-focused charity groups such as Paws with Cause, Furkids, Best Friends, ASPCA, and Humane Society. In other words, all these businesses and charities will be able to accept Baby Doge as a payment method should they choose to.
How Many Baby Doge Coins Are There?
According to its whitepaper, the total supply of Baby Doge is 420 quadrillion (420,000,000,000,000,000). However, it is designed to be a deflationary token; in May 2022, the team announced on its Twitter page that 45% of total supply has been burned, translating into a maximum supply of about 231,000,000,000,000,000.
Baby Doge Price History
Baby Doge hit an all-time high of $0.00000002 in July 2021, barely a month after its launch. Since then, it has lost about 90% of its peak value. At time of writing, BabyDoge trades at more than $0.0000000016 per token. With a current circulating supply of over 115 quadrillion, this translates into a market cap of more than $189 million.
Baby Doge coin all-time price history chart (Source: CoinMarketCap)
Who Is Behind Baby Doge?
Just like other meme coin projects, the creators and developer team behind Baby Doge remain unknown and anonymous. The team built Baby Doge on the BSC to create an Ethereum-compatible ecosystem. Since the project's inception in June 2021, Baby Doge has amassed a community of over 1.59 million token holders, 1.3M+ Twitter followers, 300K+ Telegram members, and 279K Instagram followers.
Elon Musk and Baby Doge
Elon Musk, a business magnate and investor, as well as the richest person in the world currently, tweeted about Baby Doge Coin on July 1, 2021, sending a flurry of excitement throughout the community. It was not an entirely surprising gesture, however, as the SpaceX and Tesla CEO has frequently supported its predecessor, Dogecoin, on Twitter.
Elon Musk's tweet about Baby Doge (Source: Twitter)
Musk had tweeted in the past that he personally owns Dogecoin (DOGE), and in a recent quarterly investor call, he further revealed that Tesla, the electric car company, also held Dogecoin and had not sold any of it. Plus, Tesla has been accepting Dogecoin as payment for some of its merchandise. On May 14, 2021, Musk tweeted that his company was working with the Doge developer team to improve system transaction efficiency and has signalled that it was potentially promising.
While it is not clear whether Musk's support of dog-themed meme coins is serious, his tweets have definitely impacted the prices of these cryptos.
Baby Doge vs. Shiba Inu
While both the Baby Doge and Shiba Inu coins are dog-themed cryptos, and both seem to have built up an extremely passionate follower base, there is a major difference between them–while Baby Doge rewards users for just holding its tokens, Shiba Inu aims to expand its use cases to overtake its rival Dogecoin by backing an NFT art incubator and other projects on its DEX named Shibaswap. At this point, it is too early to say which canine crypto will come out on top in the long run.

Baby Doge Coin's Future
According to the project's roadmap, the developer team plans to launch a wallet named Baby Doge Paw Wallet, where users can track their rewards gained from reflections, wallet balance, coin valuation, and more. Also, the team aims to build Baby Doge Swag, a merchandise store aimed at garnering support for dogs in need.
However, it is always important to remember that cryptocurrency is generally a very volatile and speculative investment asset, and meme coins can be even more so. In addition, one of meme coins' biggest risks is technical risk–meme coins, in general, are created quickly with its source code copied from other cryptos. This leaves room for weaknesses within a code, making meme coins potentially less safe and susceptible to bad actors.
Last but not least, investing based on social media buzz can be dangerous. Musk's tweets about the Baby Doge coin do not guarantee that this is a good or valuable investment. Investors should always do their own research prior to making any investment.
---
Phemex |
Break Through, Break Free