Long Story Short: Last week on June 9th a situation occurred where Optimism, a well known layer-2 scaling solution, in preparation for its token launch and in collaboration with a liquidity provision partner called Wintermute, incidentally made a 20 million OP token transfer to a non-Optimism (L2) compatible address, thus leaving the funds vulnerable to a hacker. After multiple days of questioning and uncertainty, Optimism made a Twitter post announcing that a majority of the OP tokens were returned by the address (17 out of 20 million).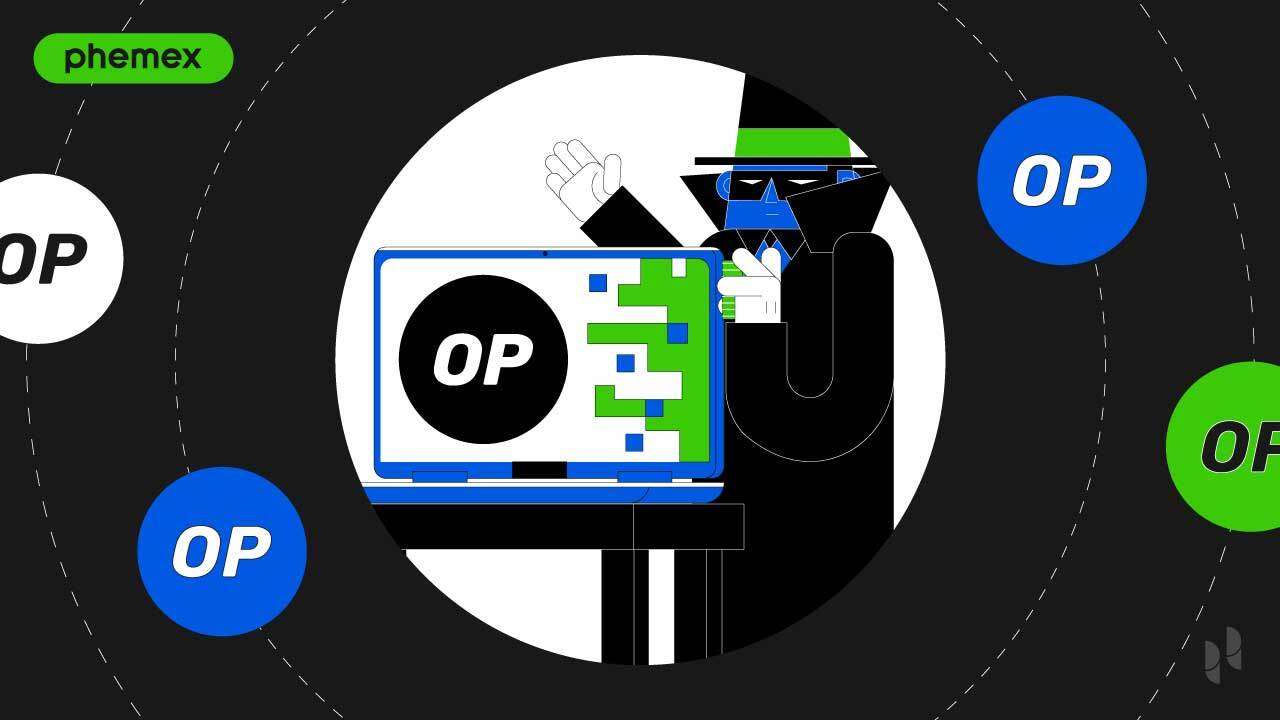 What Is Optimism?
Optimism (OP) is a layer-2 scaling solution built on top of the Ethereum network. Layer-2 solutions seek to allow faster transactions by routing these activities off of the mainchain and through a second layer. Doing this allows for better blockchain scaling.
Interestingly, there are multiple ways to achieve this such as through optimistic rollups and zero-knowledge proofs. Optimism, the solution we're talking about here employs optimistic rollups to process transactions in batches, which subsequently reduces gas fees.
What Happened? Analyzing The Recent Optimism Hack
Starting on June 9th, Optimism hit headlines not because of its technology and fundamentals, but rather because of a 'hack' and error that took place in transferring funds to its liquidity provider.
In April 2022, the company released a plan to launch a DAO called the Optimism Collective, which has the goal of funding public goods and governing the protocol. It also began airdropping newly created OP tokens, which were released on May 31st, to Optimism users and others to support the DAO.
And in order to assist with this operation Optimism partnered with Wintermute to distribute the airdrop, but when transferring the 20 million OP tokens to Wintermute's address, it was discovered that the address was an Ethereum layer-1 multisig address that had not yet deployed to Optimism layer-2 – thus allowing a hacker to subsequently come in and capture the tokens.

Main Takeaway: This was a very serious incident, as at the time the amount of tokens equalled to around 10-15% of the entire Optimism market cap, which is a huge disruption to happen to the network. Moreover, for the OP token holders, they had to endure a greater than 20% drop – but luckily, as the situation is now solved, investors can begin moving forward.
Since the market has been very turbulent in the past few days, we at Phemex have two campaigns that Optimism investors can take part in:
"Get Lucky With Optimism! Optimism X Phemex — $30,000 Prize Pool" – a promotion campaign for new registered users and existing traders who execute certain volumes of OP spot trades.
"Monday Madness" – where crypto investors can earn solid APYs on our Earn Crypto product.
Where To Buy Optimism Crypto?
Phemex is the right place for those interested in investing in Optimism (OP). You can do so by going to our "Markets" tab on our homepage, typing in "OP" in the search bar, and going to our trading engine to start investing.
FAQ: Can Crypto Be Hacked?
Throughout the years crypto has seen a fair share of hacks, but in recent years many of those instances play out in the DeFi and NFT spaces, while also appearing infrequently from cross-chain bridging, and in more complex blockchain operations such as layer-2s, as experienced by the Optimism hack. Therefore, it's always a good strategy to exercise caution when deep in the woods, and especially when transacting between wallets for beginners.
FAQ: Optimism's Place In The Ethereum Ecosystem
The Ethereum ecosystem is very large, encompassing hundreds of smart contract capable DApps and DeFi platforms. As a result of this, it's particularly susceptible to the blockchain trilemma of achieving scaling, security, and decentralization. Scaling via at times skyrocketing transaction and gas fees has particularly hampered the network. Solving this issue has been the main job of Vitalik Buterin over the past two years.
To address the scaling issue, multiple Ethereum layer-2 solutions and sidechains have been created. For example, Polygon, Arbitrum, Loopring (LRC), and Optimism. Optimism is just one of the solutions competing in the saturated layer-2 market. However, as briefly mentioned above, Optimism uses a scaling technology called Optimistic rollups, which some layer-2 protocols actually employ as well.
Optimism currently has over $250 million in TVL, a 10% decline in recent days given the market declines, and its main protocol is Synthetix, which employs around 33% of the network's market.
Optimism TVL (Source: Defi Llama)
FAQ: What Is A Layer 2 Scaling Solution?
A layer-2 scaling solution is an off-chain solution designed to help scale a blockchain application by handling transactions off the mainnet or the first layer. Layer-2 solutions are just additional protocols built on top of blockchains like Ethereum and Bitcoin. What they accomplish is increased transaction throughput without sacrificing on the other blockchain trilemma factors such as decentralization and security.
---
Phemex |
Break Through, Break Free