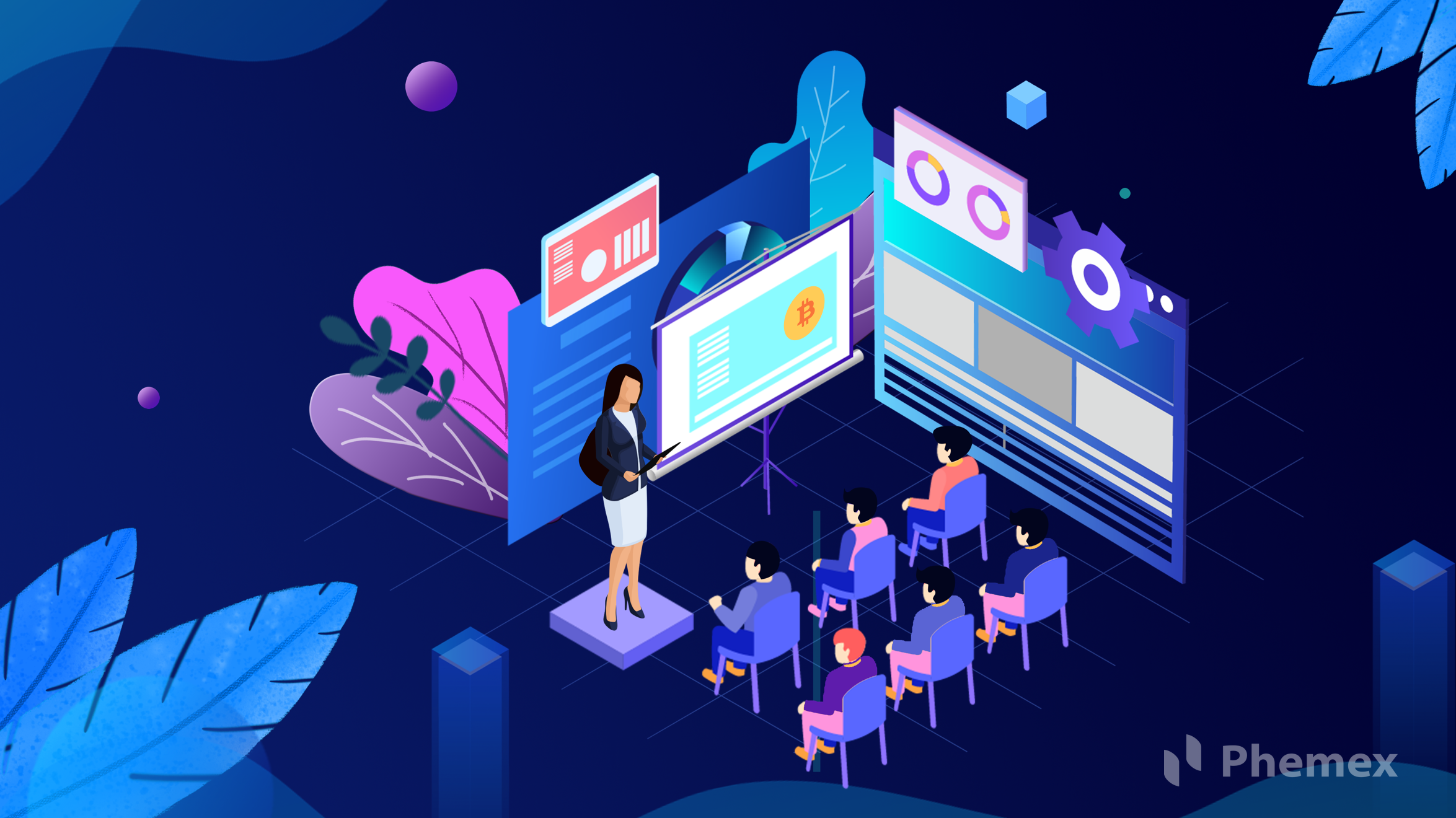 Whether you are a crypto spot trader or a Bitcoin Futures trader, understanding the difference between a decentralized and centralized cryptocurrency exchange is essential.
What is an exchange?
Before we move on to explaining the concepts of centralization and decentralization, let's briefly go over what a cryptocurrency or a derivatives exchange is.
A cryptocurrency spot exchange allows you to buy and sell a variety of coins. A trader would design their strategy based on which coins seem to be going up in value and which ones are going down. The goal is to make a profit with each trade or to hold a coin until the price increases to an acceptable amount.
Similarly, a crypto derivatives exchange also allows you to buy and sell assets. However, rather than dealing with cryptocurrencies directly, you deal with contracts that derive their value from an underlying asset. For example, Phemex's BTCUSD contract follows the price of Bitcoin. Trading Bitcoin Futures allows you to open positions in an attempt to profit by betting on whether the price of Bitcoin will go up or down without actually having to hold Bitcoin.

Centralization VS Decentralization
A centralized exchange is one that is somewhat similar to a bank. Users trust the company and store their assets or coins with them. The exchange is responsible for processing all transactions and overseeing security. Most popular exchanges today are centralized, including Phemex.
A decentralized exchange, on the other hand, is one that does not directly control the funds or assets of its users. Traders retain full control of their cryptocurrencies in their own wallets. The exchange is essentially a system that executes smart contracts, but it is users that initiate all transactions and specify the exact details of their trades.
Although some of these characteristics may sound superior, there are also many disadvantages to a decentralized exchange. Usually, these exchanges are owned anonymously, so not much is known about the people behind the project and their intentions. These exchanges are also very difficult to navigate and understand, especially for beginners. Finally, a lack of awareness and liquidity about these companies means slower speed, transactions, and potentially much higher fees.
Stay tuned for more blog articles on different concepts and ideas that will improve your knowledge of Bitcoin Futures.
---
Phemex |
Break Through, Break Free