Summary
Move-to-Earn is a fast-growing concept that rewards users with cryptocurrency for performing fitness activities.
It combines GameFi, NFTs and GPS technology to track users' movements; this data is stored on a blockchain and converted into rewards, typically in the form of cryptocurrency.
Users can earn by trading these cryptocurrencies on exchanges, flipping in-game NFTs that have appreciated in value, or stake their assets on the platform to earn passive income.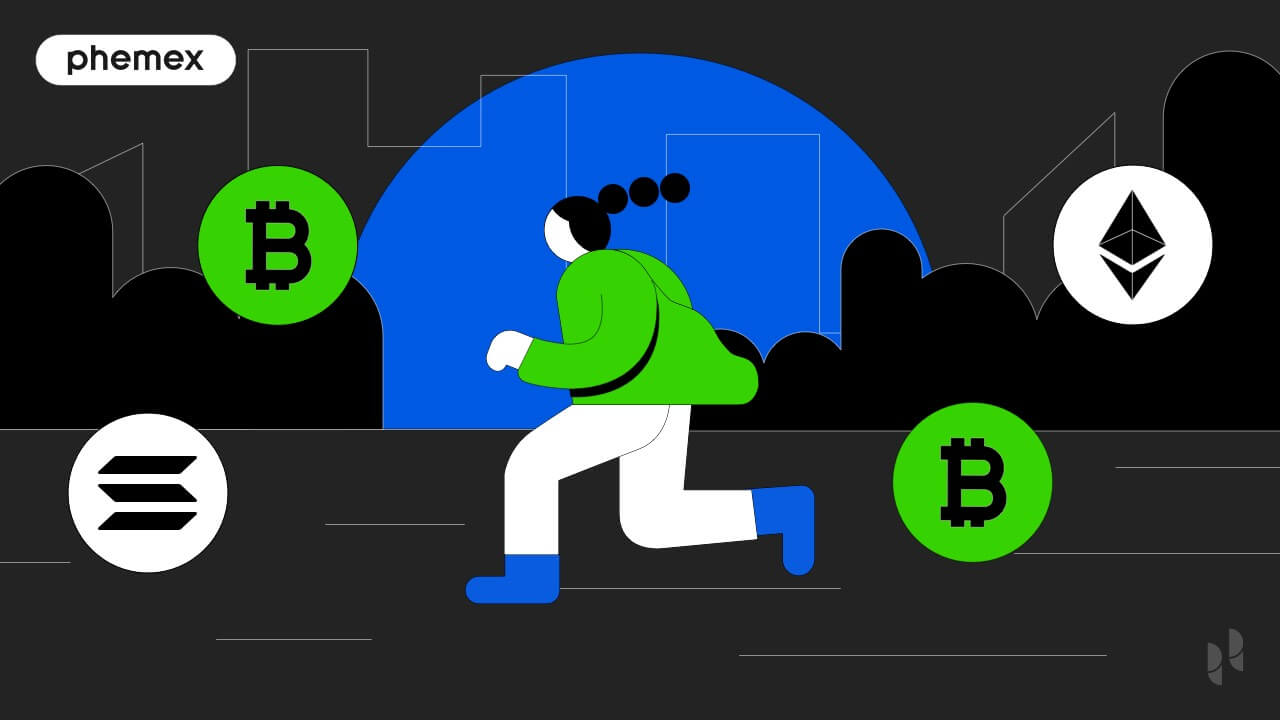 What is Move To Earn?
The move-to-earn (M2E) model enables users to earn crypto by moving around, walking, running, or doing any other form of exercise, just as the play-to-earn (P2E) model of blockchain games enables users to earn crypto by playing.
The concept of move-to-earn was first coined by a popular app called StepN, a web 3.0 lifestyle app that launched in September of 2021 which rewards users with crypto and NFTs for engaging in fitness activities.
How Does Move-to-Earn Work?
Move-to-earn combines the concept of GameFi and NFTs with GPS technology on users' mobile phones or other tracking devices. As their movement data gets registered on the blockchain, users are paid in NFTs or in-app tokens. The tokens can be exchanged for other services on the app or traded on the app's marketplace, or on an exchange platform for other cryptocurrencies.
Many M2E apps also create additional uses for their tokens which increases demand for their cryptos, stabilizes their tokens' value and reduces the pressure to sell tokens on external third-party exchanges.

How To Earn Crypto with Move-To-Earn Apps
Most M2E apps encourage users to "move to earn crypto" and reward them when they exercise or move around, but there are other ways to earn crypto on these platforms as well, including:
Minting: Some apps have tiered membership systems which enable premium users to earn crypto by minting NFTs.
Trading: Most M2E apps reward users with in-game currency, which can then be traded on a variety of DEXs and CEXs.
Staking: Some M2E apps also enable users to earn crypto through staking, enabling them to earn passive income when they are not active or on-the-go.
5 Move to Earn Apps That Reward You For Exercising
Over the past year, the number of move-to-earn games has grown significantly, and many have been successful in terms of adoption rates and token value. These include:
STEPN
STEPN homepage (Source: https://stepn.com/)
Launched in March 2022, STEPN was built on the Solana blockchain and requires users to buy a pair or rent a pair of NFT sneakers in order to get started.
The NFTs vary in prices, according to types, levels, and quality, which affect how much users can earn and how fast they can earn in-app tokens. Naturally, the higher-priced sneakers come with faster earning power. At last check, the cheaper sneakers cost 11-12 SOL (roughly $385). Users start earning crypto when their movement outdoors are tracked using GPS. Back when prices of the GST token was at $0.92, a basic set of NFT sneakers gave users five minutes of earn time each session, translating into 5 GST ($4.60) for every walk or run completed.

STEPN has two main cryptocurrencies, GST and GMT. Green Satoshi Tokens (GST) is the native utility token which users are paid in. It is also used to mint, repair, and upgrade sneakers. GSTs can be traded on decentralized exchanges (DEXs) or centralized exchanges like Phemex. The Green Metaverse Token (GMT) can also be purchased from exchanges, but it can also be earned by wearing an NFT sneaker (level 30 or higher.)
Genopets or GENE
Genopets homepage (Source: https://www.genopets.me/)
Genopets combines Move-to-Earn with the Play-to-Earn model through role-playing games (RPG), rewarding users for exercising, playing games and caring for their NFT "pets."
Genopets also uses a dual token system. The first token is GENE, its governance token, while the KI token is an in-game token that is used for distribution of rewards and in-game purchases.
Genopets does not require any upfront investment before playing–this allows users to mint and sell NFTs at no cost.
Step App or FITFI
Step App homepage (Source: https://step.app/)
Step App is very similar to the STEPN app; users need to stake NFT sneakers called 'sneaks' first before they can start earning on the platform. Just like the STEPN app, these sneakers are also upgradable.
The Step App's utility token is the KCAL token which can be used to purchase sneak NFT sneakers and participate in contests and competitions. KCAL can also be earned by participating on the app by staking a sneaker. Step App's governance token, FITFI, is used in governing the platform and determining burn rates, revenue splits, development milestones, and more.
Unlike other M2E platforms, Step App is fully community funded–it conducted its most recent strong holder offering (SHO) with DAO Maker and launched with a market cap of $348,000. Step App has partnered with some of the top athletes and has up to 13,753,389 people registered, which is a significant success in the M2E space.
Sweatcoin
Sweatcoin homepage (Source: https://sweatco.in/)
Sweatcoin is another app that pays users to keep fit. Users earn Sweatcoins by walking, cycling, and swimming. Sweatcoin doesn't require any initial investments before use, which allows users to experience the app for free.

At the same time, its premium versions allow users to earn more sweatcoins daily. Users can also exchange coins to purchase items or get discounts from Sweatcoin's partners such as Yoga Club, Tidal, and Skullcandy.
Wirtual
Wirtual homepage (Source: https://wirtual.co/)
Wirtual offers both free and paid challenges. Users are assigned tier or levels based on the amount of Wirtual coins that they hold. The more coins a user holds, the higher they are ranked in terms of their tier and the more Wirtual they can earn when participating in fitness challenges.
Is There a Future for Move-To-Earn?
Since its inception, several move-to-earn projects have seen massive success, both in adoption and in revenue, with parabolic rises in their token values. Overall, the concept of M2E is catchy and intuitive, introducing blockchain and crypto to audiences who may otherwise not be interested in these topics.
As with P2E, the big challenge for these M2E projects, however, is sustainability of their token economies. They have to constantly grow by finding new ways of sustaining the interest of existing users while attracting new ones, carefully monetizing the demand for their platforms through in-game spending and ensure that value is retained in the ecosystem.
---
Phemex |
Break Through, Break Free