Traditional Gaming vs. Blockchain Gaming

The gaming industry as a whole has gone through various transformations, going from arcade games to computer games, to handhelds (Gameboy and the phone), and finally to TV-connected consoles like Nintendo, Playstation, and Xbox. In addition, as TVs have gotten better and computers more powerful, along with faster speeds and wireless Internet connectivity, the industry has been able to make leapfrogs in technology, graphics, and memory, even to the extent that VR gaming has entered the mainstream.
However, on top of the typical next-generation Playstation or Xbox, or the next hot game that all your friends play together on the phone or computer, blockchain and crypto gaming have introduced a new kind of gaming experience powered by decentralization and blockchain ownership.
Why Does The Gaming Industry Need Blockchain?
The gaming industry is perfect for blockchain disruption (because it sits at the intersection of the metaverse and personal entertainment). Also, because the blockchain can improve in-game development and roadmap, the in-game economy, and can it ensure the network's transparency.
Although games powered by the blockchain sound exciting, as well as their ability to integrate the in-game economy with the crypto-economy, crypto games are still in their infancy and have not developed to the maturity levels of Pokemon, SuperMario, Halo, Call of Duty, League of Legends, World of Warcraft, and Fortnite. Despite not being as popular and as widely played, crypto games have nonetheless exploded onto the scene as a result of the NFT boom, and they're here to stay.
What Is A Blockchain And Crypto Game?
A blockchain and crypto game is essentially a game that integrates cryptocurrencies for in-game payments and one that uses NFTs within the games themselves.
How Do Blockchain Games Utilize NFTs?
NFTs give gamers the ability to own unique assets within the games like player skins, gun skins, weapons, other upgrades, and the like. NFTs have also opened the door for the in-game economy. This is because players can trade, exchange, and buy or sell these digital tokenized objects. It's also part of the fun by giving objects rarity and players a sense of higher achievement.
Smart Contracts In Blockchain Games
The other aspect of blockchain gaming is the nature of the blockchain itself as an incorruptible database that can store information about who owns which items and what they're worth. In particular, smart contracts are used to facilitate the rules, the interactions, and the in-game transactions. The blockchain also has consequences for data where the in-game data and player progress can be tracked, stored, and protected.

Therefore, the blockchain is proving itself as a potential future competitor to the already existing world of gaming, primarily by giving players the ability to monetize their skills and hobby (beyond in-person tournaments) along with ownership rights over certain in-game properties.
What Are The Top Blockchain And Crypto Games Out There?
Right now, some of the top crypto or play-to-earn NFT games include Axie Infinity, Cryptoblades, Alien Worlds, The Sandbox, Sorare, Gods Unchained, SkyWeaver, Cryptokitties, F1 Delta Time, and Evolution Land.
What Are CryptoKitties?
CryptoKitties in particular is still the most popular crypto game out there. Like its name says, CryptoKitties is a game centered around breedable, collectible, and "oh-so-adorable" creatures called CryptoKitties. With regards to what you can do in the game, you can buy and sell cats, create kitty collections and earn rewards, breed adorable cats and unlock rare traits, crack puzzles alongside other players, chase limited edition fancy cats, and play games in the KittyVerse.
What Is The Sandbox Crypto Game?
The Sandbox is a virtual world where players can play, build and own LAND and ASSETs, and monetize their virtual experiences on the Ethereum blockchain. The main vision of The Sandbox is to offer a deeply immense metaverse where players create virtual worlds and collaborative games without a central authority. They essentially are striving to disrupt game makers like Minecraft and Roblox by providing creators with true ownership over their creations through NFTs and SAND rewards.
To learn more about the popular game built on the Ethereum Blockchain, Visit
How to play and earn rewards on The Sandbox?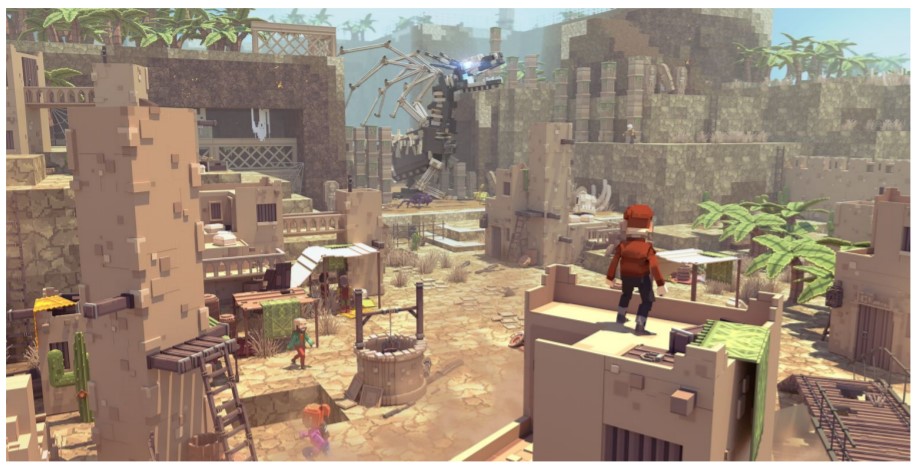 Will You Like These Crypto Games?
The kind of game genre that you may like depends on your personality and preference. For example, the top three ranked gaming genres as of 2020 were action games like first-person shooters and fighting games (Call of Duty, Halo, Mortal Kombat, Fortnite), adventure, and action-adventure games (Legend of Zelda). The fourth through sixth-ranked games include role-playing games (Final Fantasy, Pokemon, World of Warcraft), strategy (Civilization, League of Legends), and simulation (Sims, RollerCoaster Tycoon). Seventh through tenth include puzzle games, sports games, racing games, and idle games.
Because the traditional gaming industry is very developed and has been around for many years, there are many choices for gamers to choose from. However, blockchain and crypto games are relatively new. Therefore, developers have not had as many years to work on developing games for all the different genres.
But this is changing rapidly. Games like Axie Infinity and Cryptokitties came up very quickly and took over the market in just a few weeks to a month, causing a stir in popularity and garnering lots of attention, not to mention money. So moving forward there will continue to be an ocean of new games being released, and they'll eventually reach their audience over time.
Are Blockchain Games The Future?
The global gaming industry has seen a significant boost during the Covid-19 pandemic. This is because many consumers (not being able to go outside) have turned to gaming for entertainment and socializing. Some of the biggest companies in the traditional gaming industry right now include Tencent, Google, Sony, Microsoft, Nintendo, Steam, Epic Games, Activision Blizzard, Electronic Arts (EA), Netease, and Ubisoft. These companies have made billions from the industry, and many of them are already in the race to invest in and capture the blockchain and crypto gaming markets.
China was the leading gaming market worldwide in terms of revenue in 2020 standing at $40 billion dollars, with the United States in second with $37 billion, and Japan in third with $19 billion. Therefore, as the blockchain and crypto gaming industries mature, they will likely begin to capture a small share of the industry and eventually see themselves integrating with the companies above, either through their ecosystem's payment infrastructures, governance systems, or data networks.

Conclusion
The blockchain and crypto gaming industries are very interesting and to a lot of people are lots of fun. It will be interesting to see how developers and the individuals themselves contribute to the stories moving forward. Gaming is all about creativity, and there are endless possibilities to where the industry can go. The technology is there, but only the best companies and projects will be able to combine the technologies powering traditional games, insert new blockchain, crypto, and smart contract features, and create engaging stories and challenges for gamers to partake in.

---
Phemex |
Break Through, Break Free