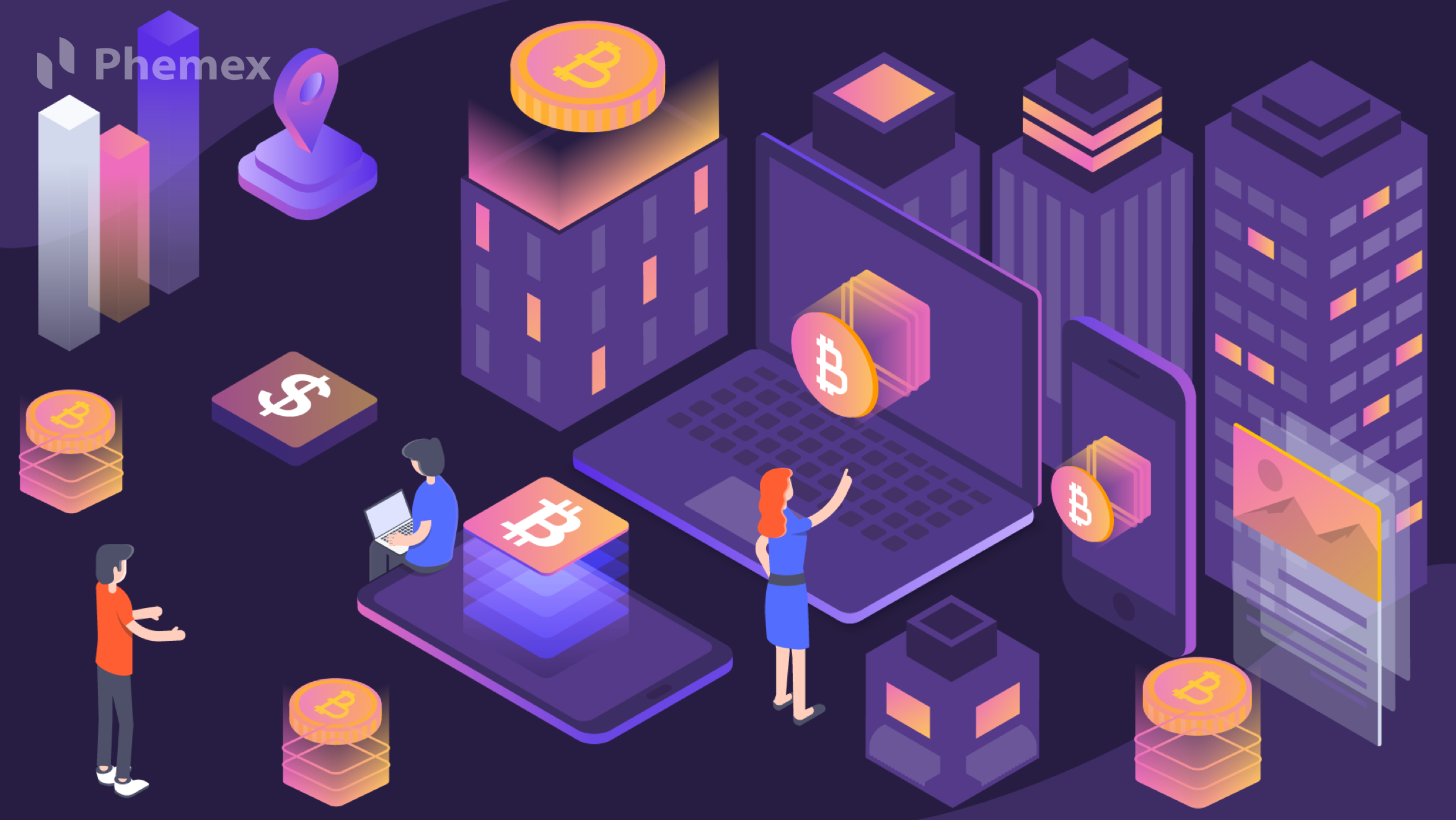 Blockchain is becoming increasingly more and more popular with many cryptocurrencies coming into the market. These have not only drastically changed people's understanding of money, but cryptocurencies have also undergone a great deal of change themselves since the very first Bitcoin block was mined in 2009. Since then, thousands of cryptocurrencies have sprung up and are available on the market. Among these, Bitcoin remains at the top.
Why is Bitcoin so dominant and what are other popular alternatives?
Bitcoin (BTC)
It has already been a decade since Bitcoin first entered the scene. Although much has changed, Bitcoin still remains the most popular cryptocurrency in the world.
Bitcoin allows its users to easily transfer money from one digital wallet to another without large fees or long waiting times. Each transaction is verified by other users and recorded on a public ledger known as the blockchain.
Some key points that play a large role in Bitcoin's popularity are:
Although it fluctuates, its price is high: At the time of writing this article, a single Bitcoin is worth 7,107.08 USD. This is significantly higher than any other cryptocurrency.
Major companies are starting to accept Bitcoins: These include Microsoft, BMW, and even charities like UNICEF now take Bitcoin donations.
Bitcoin is easy to set up: Bitcoin is supported by all the most notable exchanges and digital wallet platforms such as Coinbase. This makes trading a very easy process.
Investors have been supporting Bitcoin's growth for years: Because Bitcoin has been around longer than any other cryptocurrency, it has gained a strong following of investors.
Ethereum (ETH)
Another popular cryptocurrency is Ethereum which offers a coin named Ether. Crypto investors are interested in how to buy Ethereum as much as in Bitcoin, since its blockchain is very similar to Bitcoin's with much of the management done the same way.
The biggest difference between Ethereum and Bitcoin is smart contracts. Smart contracts are applications that run on the Ethereum Virtual Machine. This is a decentralized "world computer" where the computing power is provided by Ethereum nodes. Any nodes providing computing power are compensated with Ether tokens. The benefits of smart contracts include:
Eliminating third parties in transactions: With Ethereum, a third party is eliminated from the transaction process. This means that when making a purchase using smart contracts, the ownership of a product is transferred directly from the seller to the buyer without involvement of anyone else. Ultimately, the benefit is that you will not need to pay for any third party services.
Quick transactions: Smart contracts allow users to avoid the long waiting times associated with paperwork processing. Everything is finalized online with a fast and easy format.
Transactions get verified by hundreds of other users: This helps to keep a well documented record of your transactions, thereby, making them more secure.
Ripple (XRP)
XRP is a Ripple digital token known for its fast transactions. Ripple processes transactions in as little as four seconds. Ethereum on the other hand, takes two minutes while Bitcoin takes about an hour. Traditional currencies can take up to a few days.
Ripple works by creating a platform for banks and other payment providers to send money around the globe. XRP can be exchanged into any currency. This means that USD can be easily converted into Euro currencies for example, and these can then be sent around the world within seconds.
Other features of Ripple's XRP tokens that contribute to its popularity include:
A cost-effective option for sending money: Money can be sent across borders without high foreign exchange transaction fees.
Notable investors: Significant companies such as Accenture and Google Ventures have both invested in Ripple.
High speeds: Ripple has high speed transactions. It can handle 1,500 transactions per second, making it the fastest among competitors.
Litecoin (LTC)
Litecoin also possesses a blockchain or public ledger and miners that verify transactions. However, there are key features that differentiate Litecoin from its competitors. These include:
Processing speeds: Litecoin has speeds that are much faster than Bitcoin.
Less complex algorithms: Compared to Bitcoin, Litecoin has algorithms that are easier to crack.
---
Phemex |
Break Through, Break Free