Launched in March 2015, NEM (New Economic Movement) is a unique blockchain platform aiming to facilitate fast, secure, and flexible enterprise-grade applications. The platform is a pioneer of a block verification method called Proof-of-Importance (PoI). PoI has been an important blockchain innovation, addressing many of the limitations of the Proof-of-Work (PoW) and Proof-of-Stake (PoS) methods used by other blockchains, such as Bitcoin or Ethereum.
NEM's native cryptocurrency, XEM, trades at around $0.16 per token with a capped supply of 9 billion, for a total market cap of nearly $1.5 billion.
What Is NEM?
NEM's native blockchain, called NIS1, uses the unique Proof-of-Importance (PoI) block verification method. Under the PoI model, three key factors determine which nodes get to verify transactions: whether the node has a minimum balance of 10,000 XEM, known as the vesting stake, the number and size of the past transactions made by the node, and the quality of the transaction partners
Unlike PoS, PoI rewards active transacting rather than mere coin hoarding. It also avoids the massive energy consumption problem inherent in the PoW verification model.
The process of verifying transaction blocks in PoI is called harvesting. Harvesters, however, do not need massive supercomputers to carry out the verification. In most cases, any lightweight node can link to a computationally powerful supernode, and "borrow" its capacity to quickly verify the transaction.
Thanks to the unique concepts of PoI and harvesting, NEM is a notably fast and flexible platform. Moreover, NIS1 has been designed to make business-grade application development and porting as seamless as possible. Due to its architecture, this blockchain is ideal for acting as a medium between different proprietary networks run by businesses and enterprises.
What Does NEM Do?
From its very origin, NEM has positioned itself as a blockchain to facilitate business application deployment and help enterprises use the blockchain technology, and few blockchains are as business-friendly as NEM. Even the Japanese electronics giant Hitachi chose to build a NEM-based platform for its Point-of-Sale solution. Many other companies, while considerably smaller than Hitachi, are also making use of the platform's flexibility, speed, and adaptability. Among these is ProximaX, a NEM-based DApp specializing in peer-to-peer storage and streaming.
NEM Ventures, which is the NEM Group's VC arm, boasts a portfolio of innovative projects based on NEM, such as:
ioDLT (Internet of Distributed Ledger Technology): a B2B project combining the Internet of Things (IoT) and blockchain technology to securely record data originating from IoT devices.
Wave Financial Group: an investment management company specializing in wealth management, funding, and consulting in the area of digital assets and tokenized real assets.
Cyclebit: a developer of digital paymenttools for retailers. Cyclebit helps businesses easily accept payments in crypto and traditional fiat currencies for in-store, online, and on-the-go purchases.
Techemy: a holding company with a number of projects in the blockchain and DLT (Distributed Ledger Technology) domains. The projects mainly include smart contracts and blockchain development, consulting, and investment, as well as an identity management solution.
In addition to the commercially-oriented outfits funded or supported by NEM Ventures, a couple of community and open-source projects are active on the NEM platform:
NEM Hot/Cold Wallet: a project dedicated to the development of a secure offline crypto wallet. Hot/Cold Wallet allows you to easily send and receive XEM without ever connecting your wallet to the internet.
ioNEM: blockchain-based management and control of IoT-enabled devices
In March 2021, the NEM Group launched its second blockchain, Symbol, which operates along with the original NIS1 network. Symbol uses its own cryptocurrency called XYM.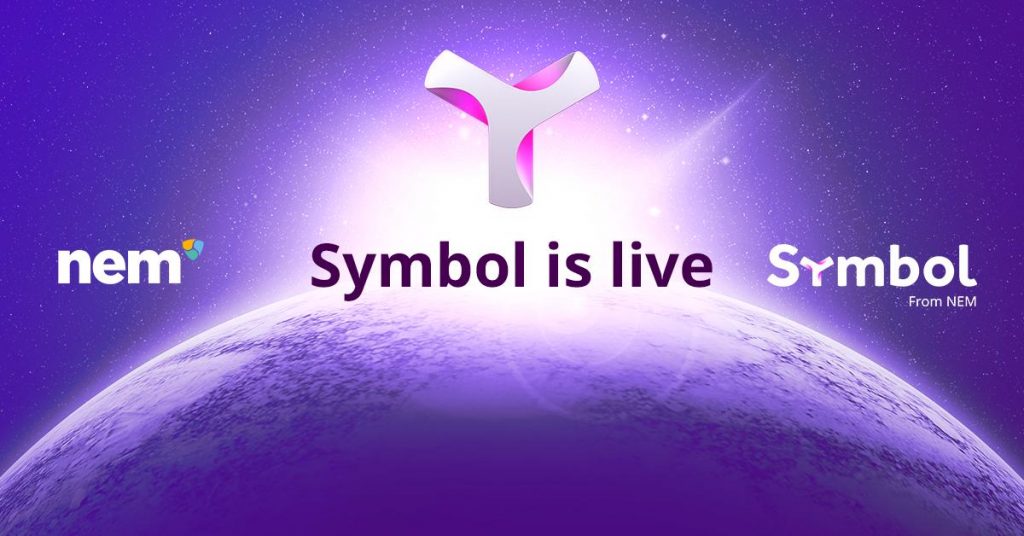 The NEM Group stated that Symbol's launch does not mean that NIS1 will be phased out, Symbol/XYM and NIS1/XEM will operate in parallel.
NEM positions Symbol as a next-generation enterprise-grade blockchain. Symbol is likely an attempt by NEM Group to enhance and revitalize its image as the blockchain of choice for businesses and enterprises.
Who Is Behind NEM?
NEM was founded as a hard fork of the NXT blockchain platform. It was created by three developers from the Bitcointalk discussion forum known only by their nicknames: Jaguar0625, BloodyRookie, and gimre.
NEM's pre-production version dates back to 2014, while the first stable version was introduced in March 2015. In 2016, the non-profit NEM Foundation was launched in Singapore to run and support the project. The Foundation's first President was Lon Wong, a Singaporean tech entrepreneur.
In April 2018, Wong stepped down from his position. For the next several months, the NEM Foundation experienced negative publicity due to the alleged "little to no accountability for funds" discovered through an audit. In early 2019, a complete overhaul of the management was announced and Alexandra Tinsman, an American blockchain and marketing strategist, was appointed to lead the Foundation. The NEM Foundation also changed its name to NEM Group. To the credit of the new management, NEM managed to pass through this challenging period relatively unharmed.
Challenges and publicity of this kind have seen numerous other blockchains and cryptocurrencies become history. However, prudent emergency management, and certainly NEM's business-friendly concept in general, have kept the platform alive and as relevant as ever.
But by late 2020, Tinsman had left the NEM Group. The group's current CEO is Maryland, US-based David Shaw. The group is officially headquartered in Singapore, with a globally diverse team and operations.
XEM Price History
NEM's cryptocurrency XEM, launched in early 2015, traded at below $0.01 for its first two years on the market. It first reached $0.01 in March 2017. Two months later, it rose above $0.10. XEM's highest price was recorded in early January 2018 at $1.84. Subsequently, the news regarding the funds misuse at the NEM Foundation in early 2018 drove the price down to just below $0.04 by early 2019.
However, largely thanks to the 2019 leadership change and management overhaul, XEM was trading at above $0.10 by August 2020. Its second peak was recorded in early March 2021 at around $0.77. Now, XEM trades at around $0.16.
XEM is not a "stablecoin", but for a crypto that is not tied to a fiat currency, it has shown remarkably low volatility. To a traditional stock market investor or observer, XEM's price fluctuations may seem extreme. However, compared to other currencies in the famously volatile crypto world, XEM has been relatively stable throughout most of its history.
What Is the Future of NEM?
NEM's business-focused concept and unique PoI model will likely help the platform become more financially viable and resilient if big enterprises appreciate these advantages and join the blockchain.
NEM successfully overcame a difficult period of 2018 management and structure changes at the Foundation. This success is largely attributable to the platform's general business-friendly potential recognized by NEM's wider community, including users and business partners.
Whether NEM manages to turn its business-friendly image into real big projects with industry heavy-weights remains to be seen. The introduction of the Symbol blockchain, supposedly an improved version of NIS1, could further help the NEM Group with targeting big businesses.
Some questions remain regarding how dedicated the NEM Group will be towards NIS1 and XEM with the arrival of Symbol and XYM. NEM says that both platforms will continue running in parallel.
It's possible that NIS1/XEM will be fully migrated to Symbol/XYM eventually. This, however, should not be concerning for the existing users. Any such migration will likely just mean moving to a better/newer platform supported by the same concept and project.
XEM has demonstrated a relatively stable price throughout much of its time on the market and is expected to continue doing so. After all, NEM is a serious and well-designed business-friendly blockchain concept, not a meme coin susceptible to mass hysteria–driven swings.
The downward potential for XEM is relatively limited in both likelihood and magnitude. In fact, strong upward movement is possible if industry titans like banks, airlines, real estate management corporates realize the ease of developing and deploying enterprise-grade applications on the platform.
Conclusion
NEM has solid potential to attract big business interest and money. The platform boasts the unique PoI concept, which, along with the harvesting model, helps it operate in a fast and flexible way. The introduction of Symbol as an essentially upgraded version of the NIS1 network could further help attract large enterprises.
The NEM project's success in the coming years will chiefly depend on whether the NEM Group can translate the platform's distinct features into real business partnerships.
A successful turnaround after management problems, a business-focused structure with plenty of VC activity, and a focus on enterprise-grade platform improvements suggest that the NEM project will remain viable and relevant. Moreover, strong gains and advancement into the top 10 blockchain platforms may also materialize if NEM manages to gain traction in the enterprise world.
---
Phemex |
Break Through, Break Free