Launched in April 2021, 100x Coin (100X) is an auto-liquidity and auto-deflationary token. 100X's price at the time of writing is $0.000000008245 (slightly under one-millionth of a cent). As an auto-liquidity and auto-deflationary token, 100X's supply is always changing, but the estimated market cap at this price is $7.6 million.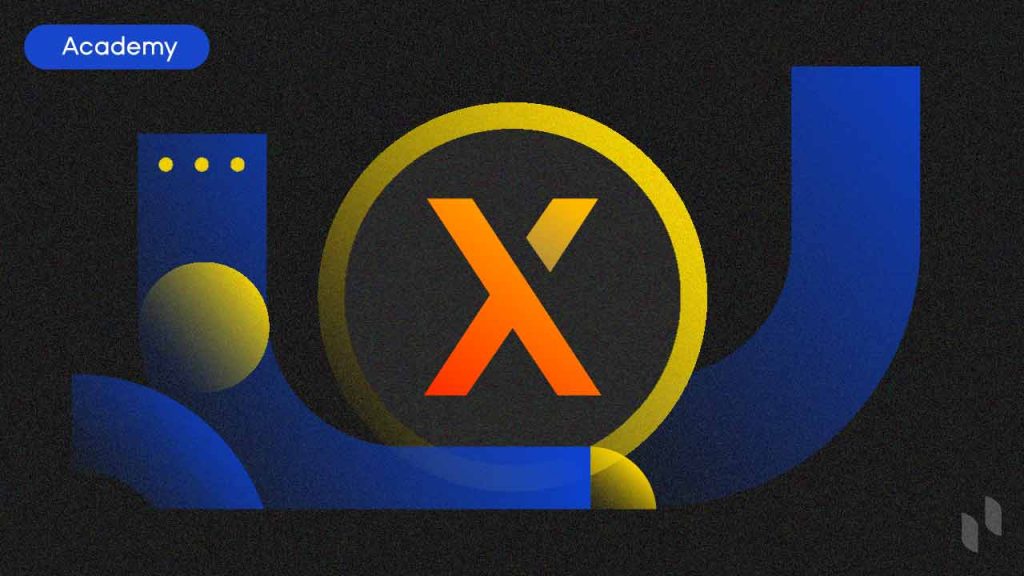 What Is 100x Coin?
100X is one of the many crypto projects betting on social media momentum and a meme's power to achieve extreme popularity. Originally launched on March 28, 2020 as 100xElon, it was later renamed to 100xCoin by a community vote.
Crypto enthusiasts and ordinary traders will always seek to invest in projects with the most potential to increase in value. With many projects rapidly multiplying their original value, the 100x meme was born to represent traders' dreams of seeing their invested assets become 100 times more valuable. This meme is the namesake of 100XCoin and is represented in 100X's stated goal of rapid expansion and growing past a market cap of $7 billion.
Every cryptocurrency is based on a different economic model. Some cryptos have a limited supply, like BTC's max supply of 21 million tokens. Others, such as Ethereum (ETH), have an unlimited supply. Such cryptos are sometimes called inflationary cryptos, because any economic model with a technically unlimited supply may experience inflation. That's why many crypto projects choose to limit supply.
How does 100X prevent inflation?
However, there are other ways to prevent inflation than a traditional limited-supply model. 100X uses a third approach, called a deflationary tokenomics model. This model is designed to prevent inflation while also increasing the value of the remaining supply. Deflationary cryptos gradually decrease in supply over time, usually through a burn rate where a percentage of every transaction is removed from the total supply. One of the first deflationary coins was Hoge Finance (HOGE), and another big one is SafeMoon (SAFEMOON), which recently saw a large price spike before correcting. Deflationary meme projects are rising in popularity, and 100X is no exception.
100X accomplished deflation with a transaction tax — initially a 7% tax distributed three ways:
5% was established as the burn rate, which is completely removed from the supply.
5% was reserved to help grow the 100X community.
2% was distributed to 100X's liquidity pool.
The tax rate was later updated to 10%, with the burn rate lowered to 3% and the liquidity rate raised to 5.5%. In Mid-August 2021, the 100X team announced that it would be reducing the liquidity pool portion of the tax from 5.5% to 4%, and shifting the difference to increase the burn rate to 7%.
How does liquidity pool work on 100X?
A liquidity pool is usually designed to allow traders to voluntarily put a stake into that pool. Its purpose is to provide liquidity in decentralized exchanges, which typically have liquidity problems. By providing this stake and liquidity, stakeholders earn passive income from transactions based on their stake in the pool. 100X's 5.5% tax for the liquidity pool is included in each transaction in which the trader initiating the trade automatically stakes into the pool.

When looking at 100X's auto-deflation and auto-liquidity features, you can see how 100X's economic model is designed to increase value. The burn rate will reduce the total supply, while the liquidity rate will reduce the circulating supply. Since the remaining 1.5% is reserved for building the 100X's community, it will likely be spent, and eventually get taxed again like any other circulating tokens. This constant decrease in supply plays on the concepts of supply and demand. Since transactions will always reduce the supply, demand is expected to increase. The changes to the total transaction tax and its distribution also demonstrate how the 100X team is trying to reward early adopters and increase demand.
This actually creates two avenues of potential gain for holders and traders of 100X:
100X's price rises due to increased demand since the supply is constantly decreasing.
By automatically staking traders into the pool for every transaction, early adopters who transact 100X can gain a passive income for their stake.
The 100X team has stated that it's targeting two groups of people:
Who Is Behind 100X?
100X was created and launched by a group of crypto enthusiasts that have been behind several projects. The team's top executives jokingly refer to themselves as Degen Officers. Degen is a subculture in the DeFi industry that is associated with joke or scam projects. This team includes Ken "The Crypto" Llamas, who is 100X's Founder and "Degen Executive Officer," and Cow Jump Moon, the alias of 100X's "Degen Operating Officer."
Llamas is a successful investor who made millions in the 2017 bull run, and subsequently developed a YouTube channel to share his experience and 100xCoin topics with new investors. Cow Jump Moon reportedly has seven years of experience in startups and has led teams of over 100 people to valuations in the multi millions. Ken is also known for his daily participation in the 100X community. His activities include posting in the 100X subreddit and holding "ask me anything" (AMA) discussions with users.

100X has also successfully attracted endorsements and partnerships with several professional athletes and influencers. The athletes include NFL players Dakoda Shepley and Zach Wood, retired NFL player Adrian Ross, and MMA fighter Keith Berry. The influencers include Jon Vlogs, who has 4.4 million followers, and Jay Alvarrez with 6.4 million followers. A recent partnership was also announced between 100X and Manny Pacquiao, the Filipino politician and professional boxer.
100X Coin Price History
100X is a newer project that trades at a relatively low value, but with a large circulating supply. Launched on April 27, 2021, 100X began trading at $0.00000004256 and stayed around this level until the price rose on April 30 by almost 300% to $0.0000001254. This rise continued through to May 1 to a new high of $0.0000001432, with a slight drop in the evening before leveling out the next day. Much of the early price movement resulted from 100X's marketing strategy across social media, through its partners, and from its community, such as from posts on 100X's social media accounts and the 100X Reddit community.
For example, on May 3, the 100X team hinted at a future announcement that helped the price hit a record high of $0.0000001839 USD. However, the price subsequently decreased by 300% back to the opening price level of $0.00000004433. The rest of May saw 100X's price drop to some record lows, but it mostly hovered around $0.000000121.
100X saw a price boost in early June following some media attention in mid-May and the announcement of a few new partnerships. For example, the team arranged for Premier Boxing Champion fighters to wear clothing featuring the 100X logo, and added Cam Jordan as its fourth partnership with a professional athlete. 100X's price rose by 300% from the low of $0.00000007275 before the market corrected itself. 100X has since steadily decreased up through August, and has settled at $0.000000008239. This price represents 19% of the token's launch price, and 4% of its all-time high in early May.
100X's price movements can be difficult to fully analyze since they are so heavily driven by frequent promotions from influencers and partnerships, social media marketing, and the community.
Conclusion
As the technology behind cryptocurrency becomes more established, community-driven projects like 100X are becoming more common. 100X managed to gain much of its popularity by attracting partners and effectively marketing them through an aggressive meme-based social media drive. Until recently, this included posting memes that show founder Ken Llamas as a hero driving 100X's ability to live up to its namesake. The team's approach has since moved away from the meme-based cult worship of Llamas and focused more on partnerships and new developments. Partnerships with a diverse range of major influencers and athletes give the project considerable potential to build even more momentum.
100X also differs from larger projects in that it applies unique market mechanisms meant to affect the token's supply and demand. Investors are incentivized to adopt early and get a larger stake from the auto-staking feature, since the auto-deflationary mechanism means that the stake should go up in value.
Community-driven projects may be the future for many new crypto projects. 100X has so far been very successful in promoting its projects to attract new partners and investors to its project model. Based on 100X's price history, it has successfully seen its price rise by several hundred percent several times. This combination of its marketing approach and its deflationary tokenomics model puts 100X in a unique position that supports it in reaching its goals.
---
Phemex |
Break Through, Break Free