Although cryptos haven't performed well in 2022, many still remain optimistic about their future. For example, crypto industry experts, influencers, and thought leaders have risen to the occasion and continue to voice their support. To highlight what these famous figures have said, we've gone ahead and compiled a list of the greatest inspirational crypto quotes, Bitcoin quotes, and cryptocurrency quotes in general.
Just like in philosophy, leadership, and science, going back to the literature and exploring quotes can help bring forward new ideas and breakthroughs.
3 Cryptocurrency Quotes From Industry Leaders
Cryptocurrency Quote #1
"It is the most profound iteration of the Internet that we've seen" – Chamath Palihapitiya
(Image: Chamath Palihapitiya)
Chamath Palihapitiya, earlier an employee at Facebook, is now a billionaire venture capitalist and founder of Social Capital. Palihapitiya is a strong proponent of cryptocurrency and believes that Bitcoin will rise to $1 million within the next 20 years. Though his holdings seem mostly limited to Bitcoin, he's been studying the crypto market for the last 18 months, making him a "huge intellectual bull" in the space.
Cryptocurrency Quote #2
"If the cryptocurrency market overall or a digital asset is solving a problem, it's going to drive some value" – Brad Garlinghouse
(Image: Brad Garlinghouse)
CEO of Ripple, Brad Garlinghouse, is another big dog in the crypto world. In particular, Brad believes cryptocurrencies have a bright future as long as they're solving real-world problems.
In an interview at the World Economic Forum in Davos, Brad said, "I think there'll be an uptick in M&A in the blockchain and crypto space." Brad's beliefs fall into the category of quotes on crypto investment as he asserts that we'll see future M&A consolidations in the industry.
Cryptocurrency Quote #3
"I do think some digital currency will end up being the reserve currency of the world" – Brian Armstrong
(Image: Brian Armstrong)
Brian Armstrong believes digital currencies have a bright future and that one of them will become the world's reserve currency. This would mean that central banks will eventually come to hold cryptos as part of their foreign exchange reserves. He also believes that we're still in the crypto revolution's early days and there's a lot of potential for growth.

Besides Cryptocurrencies, What Are Some Of The Best Blockchain Quotes?
Blockchain Quote #1
"Instead of putting the taxi driver out of a job, blockchain puts Uber out of a job and lets the taxi drivers work with the customer directly" – Vitalik Buterin
(Image: Vitalik Buterin)
Ethereum co-founder Vitalik Buterin refers to the third-party middlemen such as Uber and Airbnb as "extractive" and believes that Ethereum can provide an infrastructure for a more "cooperative" economy. He envisions a future where people can work together directly without the need for intermediaries. This would allow for more efficient resource allocation and could lead to some amazing breakthroughs. Peer-to-peer marketplaces are already beginning to emerge and are starting to challenge the traditional business models of many industries.
Blockchain Quote #2
"Blockchain is the tech. Bitcoin is merely the first mainstream manifestation of its potential" – Marc Kenigsberg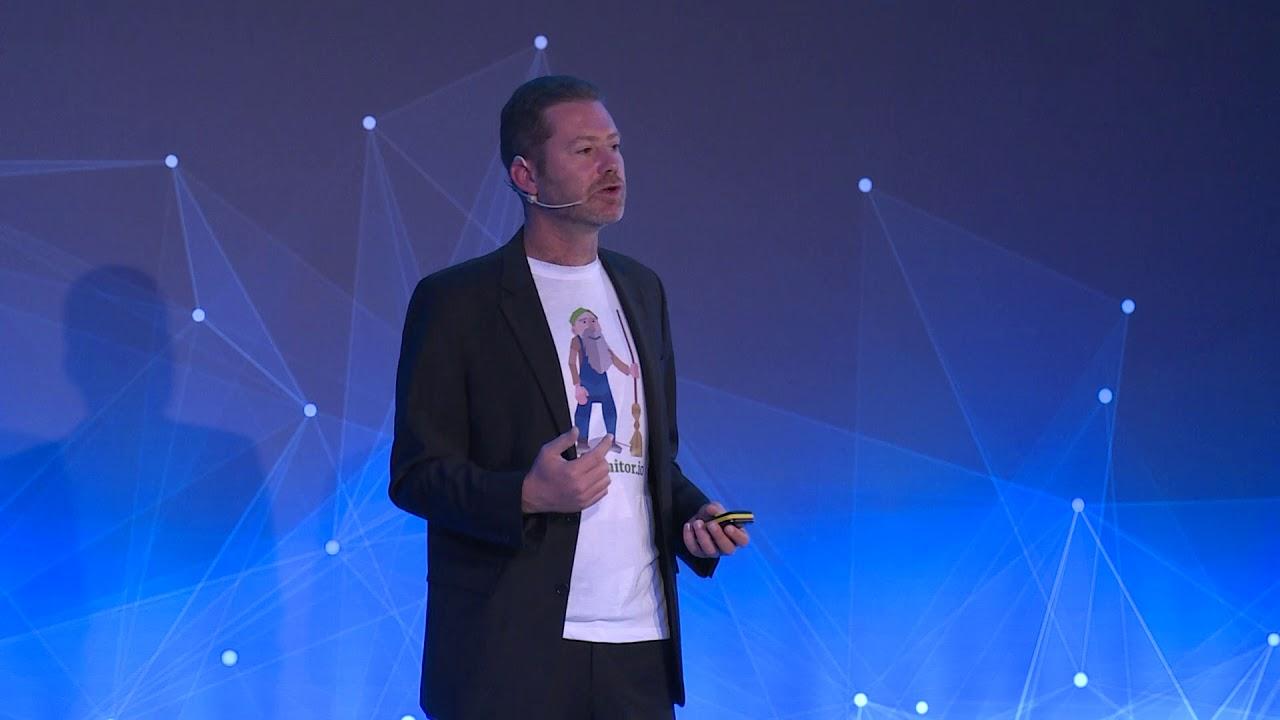 (Image: Marc Kenigsberg)
Marc Kenigsberg, founder of Bitcoin Chaser, believes that blockchain is so much more than just cryptocurrencies. In particular, he asserts that the blockchain offers a wealth of opportunities for virtual assets in a broad range of sectors and organizations. He believes that we've only just scratched the surface of what blockchain can do – and that we'll see more real-world applications that change the way we live and work.
Blockchain Quote #3
"Web3 is an Internet owned by users and builders orchestrated with tokens" – Chris Dixon
(Image: Chris Dixon)
Chris Dixon leads crypto investing at Andreessen Horowitz (a16z). He's responsible for the NFT marketplace OpenSea and Yuge Labs. He believes Web3 is a winning product, and since tokens are self-marketing, that it will reach mainstream users much faster.
Saving The Best For Last: Bitcoin Motivational Quotes
Bitcoin Quote #1
"Like the Internet, Bitcoin will change the way people interact and do business around the world" – Erik Voorhees
(Image: Erik Voorhees)
The founder of ShapeShift, Erik Voorhees, was among Bitcoin's earliest adopters. He's a well-known advocate for cryptocurrencies and believes they have the potential to revolutionize the way people interact with each other. He compares Bitcoin to the Internet as it's a decentralized network that allows anyone to participate. Erik believes Bitcoin will become the global currency because it's borderless and censorship-resistant.
Bitcoin Quote #2
"We see Bitcoin as potentially the greatest social network of all" – Tyler Winklevoss
(Image: Winklevoss twins)
Founder of Winklevoss Capital Management, Tyler Winklevoss, is a well-known Bitcoin advocate. He and his brother Cameron were early investors in Facebook that turned their attention to cryptocurrencies. They are also big advocates for regulation in the industry as they believe it will help to legitimize cryptocurrencies. In the future, they see Bitcoin as a global currency that will be used by billions of people worldwide.

Conclusion
It's evident that many industry leaders believe cryptocurrencies have tremendous potential and that we've only scratched the surface of what they can do. With more real-world applications of blockchain technology coming to the market, the future is bright for crypto and Web3.
---
Phemex |
Break Through, Break Free