NFTs have been controversial from the start and now manga and anime creators have paved their way into this world of digitally owned art. Over the years, Japanese culture, particularly anime, has become incredibly influential, creating a significant impression on Western consumers. Movies like Seven Samurai and Akira, among others, have instilled emotions within audiences that few other art-forms have been able to do.
With anime's rising influence, and a market that specifically caters to monetizing independently produced artwork, otakus all over the globe are paying homage to their beloved artform through anime-inspired NFTs. From iconic scenes to original artwork, anime NFTs are becoming increasingly popular in both art and Web3 circles. Utility, rarity, and of course, popularity, are all important factors when it comes to the value of an NFT, and anime NFTs check all three boxes.
With anime and NFT markets growing each day, it can be hard to know what's worth your time and money. In this article, we'll take a look at the top 5 anime NFTs on the market.
Top 5 Anime NFTs On The Market
1. Otaku Coin — AnimeLoot
| | |
| --- | --- |
| NFT Items | 4.0K |
| Owners | 1.4K |
| Floor Price | 0.01 ETH |
| Volume Traded | 0.94 ETH |
(Information valid as of May 23, 2022 via OpenSea)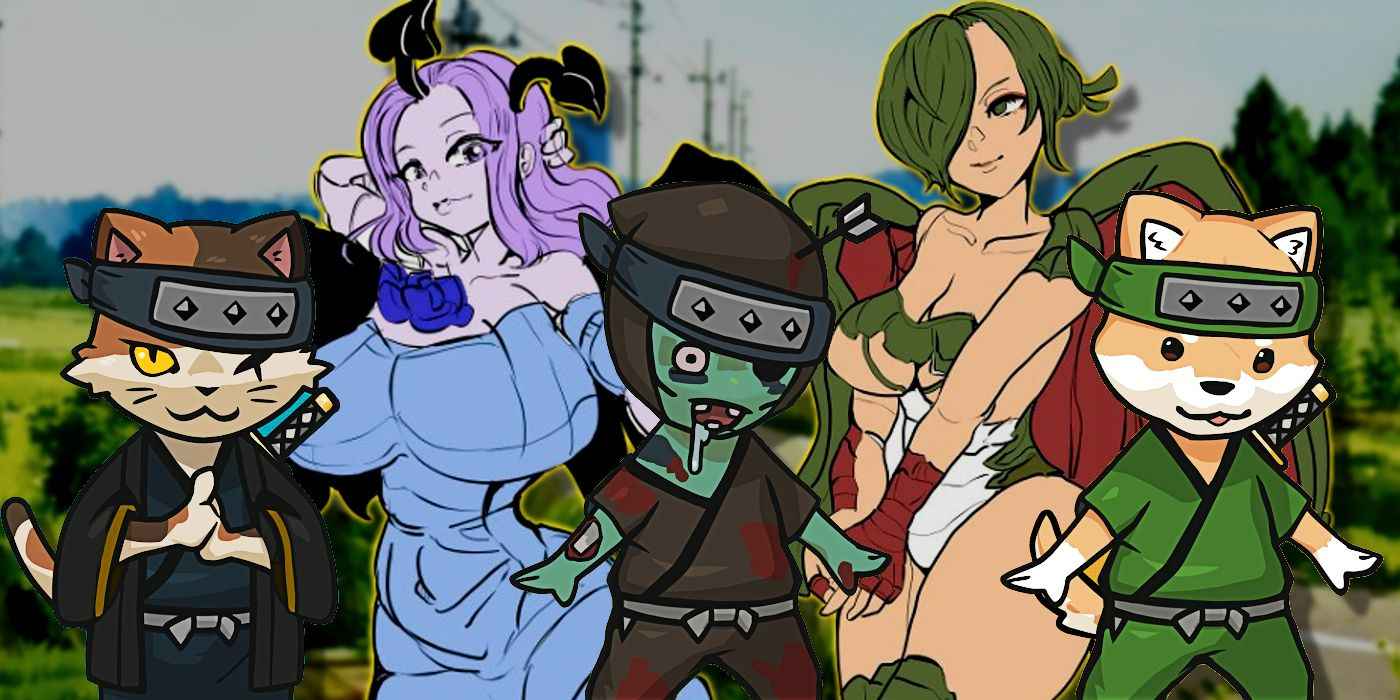 One of the first and biggest projects that attempted to combine cryptocurrency with anime was Otaku Coin. Dubbed "an experimental bottom-up anime project," Otaku Coin's goal is to enable its entire community of fans to come together and create a new Isekai anime. The community can create their own characters and illustrations, and describe characteristics and worldviews under four primary categories — species, sex, heritage and personality.
Launched in 2018, Otaku Coin is an ERC20 token that allows fans to vote or fund projects, eliminating foreign currency conversion fees and implementing a reward system for activities related to the project.
2. 0N1 Force – The OG Anime NFT
| | |
| --- | --- |
| NFT Items | 7,777 |
| Owners | 4267 |
| Floor Price | 0.43 ETH |
| Volume Traded | 48,600.55 ETH |
(Information valid as of May 23, 2022 via RarityTools)
Launched in 2021, ON1 Force is an anime-inspired NFT project that screams vibrancy. Each avatar has unique traits, including masks, headphones, hairstyles, and more. The NFT collection comprises 7777 generative side-profile, lo-fi style characters with 100 hand-drawn attributes created by IMCMPLX. They embody style, strength, and spirit – the three 'powers' needed to survive the 0N1 Force universe – the Ethereal Enclave.
The narrative centers around this universe, portrayed as a peaceful kingdom that grants eternal life. However, chaos ensues when the Emperor dies. As a result, the 0N1 Force has only 7,777 hours left and needs to fight for survival.
Around the time of launch, 0N1 Force was a global sensation. Many of the world's most popular celebrities and influencers bought into the 0N1 Force NFT project, most famously Logan Paul, who spent over 180 ETH on a legendary Bumblebee NFT.

3. Azuki NFT
| | |
| --- | --- |
| NFT Items | 10.0K |
| Owners | 5.1K |
| Floor Price | 12.99 ETH |
| Volume Traded | 242.1K ETH |
(Information valid as of May 23, 2022 via OpenSea)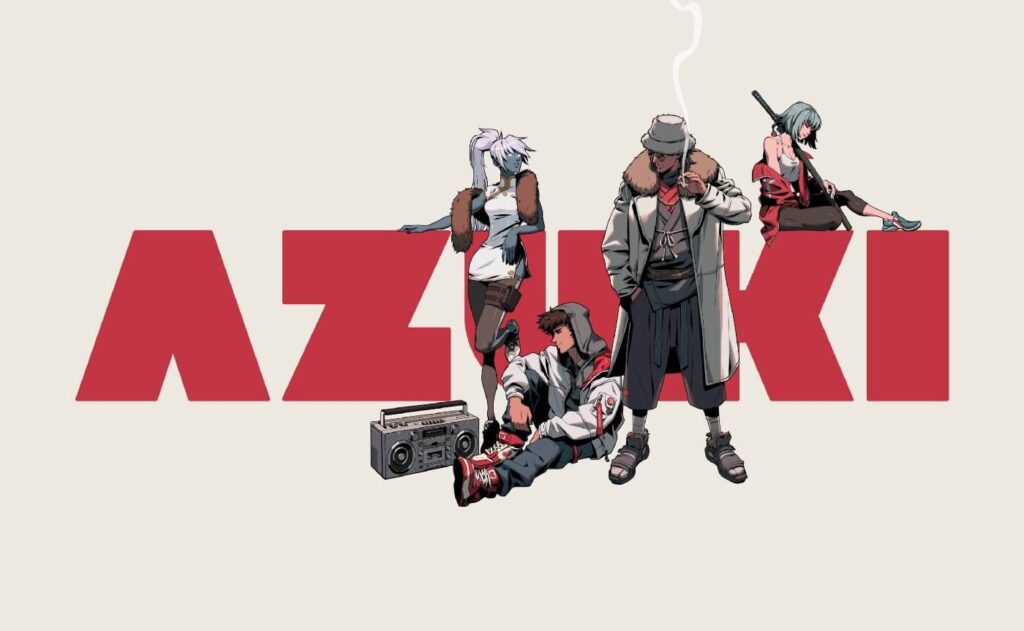 0N1 Force may have started the recent anime NFT trend, but Azuki is what embodies the movement today. These anime NFTs have a pop culture glow with an old-fashioned Japanese anesthetic. The Azuki series features a wide range of characters, with each PFP character delivering its own story.
Despite only having launched in January 2022, Azuki has gained a huge following. Aside from being a blue-chip NFT project, it's fair to say Azuki is by far the fastest NFT collectible to have risen to this level.
4. Karafuru
| NFT Items | 5.6K |
| --- | --- |
| Owners | 3.6K |
| Floor Price | 1.65 ETH |
| Volume Traded | 43.2K ETH |
(Information valid as of May 23, 2022 via OpenSea)
Inspired by Japanese anime, Karafuru has one of the most distinctive looks with a wildly colorful, round and more playful style compared to the other projects listed here.
Designed by artist WD.WILLY, this collection is a series of 5555 NFTs that have shown impressive potential since launching this year. This project's success stems not just from its quirky art style, but also the community and team behind it. The Karafuru team takes a very hands-on approach to developing the project and engaging its community, organizing weekly challenges, games, and giveaways for token holders.
5. Shonen Junk
| | |
| --- | --- |
| NFT Items | 9.0K |
| Owners | 2.1K |
| Floor Price | 0.11 ETH |
| Volume Traded | 1.3K ETH |
(Information valid as of May 23, 2022 via OpenSea)

(Source: Shonen Junk via Rarible)
James Lin, the software engineer behind this NFT collection, is also the co-founder of Crunchyroll, a major distributor of anime and manga properties in North America, the United Kingdom, Australia, and other countries across the globe.
Shonen Junk, which is a pun on the popular Shonen Jump magazine for manga enthusiasts, is a collection of 9001 generative NFTs with 200+ unique shonen-inspired traits. What's more, the team behind this project has worked on some of the most popular anime productions ever, and Shonen Junk holders will also have access to future NFT collections from the team.
The Future Of Anime-Inspired NFTs
Anime NFTs have taken the world by storm and it doesn't seem like they're slowing down anytime soon. With a wide variety of projects to choose from, there's sure to be an Anime NFT for everyone. Whether you're a fan of the old-school Japanese anesthetics or the more modern and pop culture-inspired designs, there's definitely an NFT project out there for you. With big names behind some of these projects and an engaged community, it will be exciting to see how these NFTs develop over time.
---
Phemex |
Break Through, Break Free