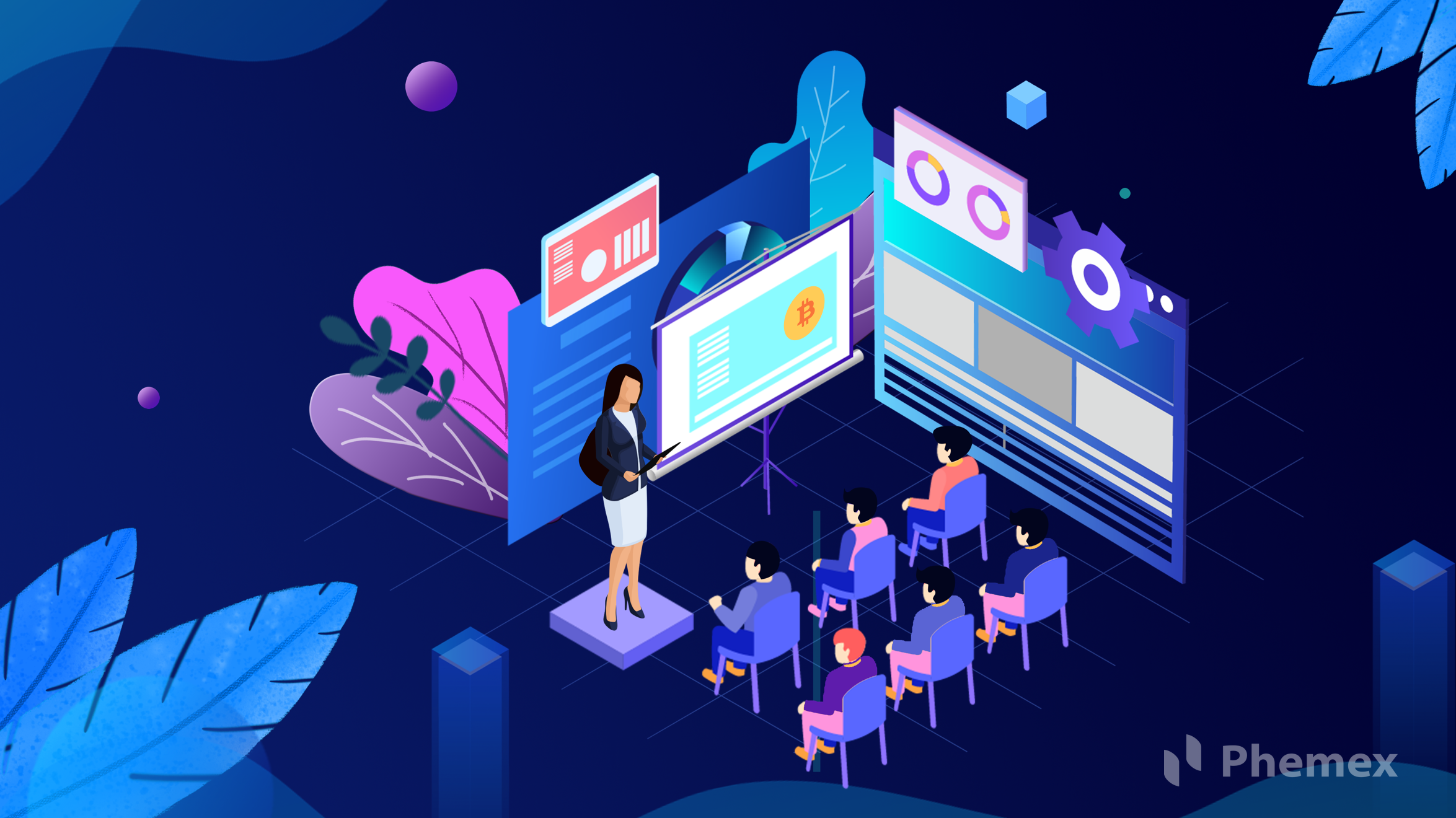 Trading Ethereum Derivatives is extremely easy. Crypto currency markets have 'boomed' since 2017. Many companies as well as Investors are even more attracted towards crypto markets. This is the reason they're always looking for new and profitable ways to make money.
Crypto derivatives trading is one of the ways to make money with ease. Therefore, Bitcoin and crypto derivatives are becoming the way of life for serious crypto traders. Different platforms offer various options to trade derivatives.
Phemex is a cryptocurrency derivatives exchange offering Bitcoin and USD settled perpetual contracts of BTC, ETH, XRP, LTC, EOS, with up to 100X leverage. It is an innovational, easy to use, professional, trustworthy and one of the safest exchanges in the market.
But before we talk about how to trade ETH derivatives, let's understand what a derivative actually is?
What are Derivatives?
A derivative is a contract between two or more parties whose value is based on a pre-agreed underlying financial asset (like a security) or set of assets. Common underlying instruments include bonds, commodities, currencies, interest rates, market indexes, and stocks. An exchange traded derivative is a financial instrument that trades on a regulated exchange whose value is based on the value of another asset
How to Trade Ethereum Derivatives?
Trading ETH derivatives is perhaps what everyone of us prefers after Bitcoin. On  Phemex you can simply do it in 3 simple ways.
1-Sign up & Verify
2-Deposit
3-Enjoy trading
Sign up and Verification
Signing up on Phemex is very simple and easy as any other sign up procedure. All you have to do is just provide your email and choose a password. Secondly, you'll need to verify your email by submitting the 6-digit code sent to you in your mail address. And Boom! you're ready to go.
Deposit
Whereas, to Buy or Sell an ETH contract, you'll need to Fund your Phemex account with USDT. Simply, go to your wallet and transfer some USDT to start trading and profit from the ups and downs of the market.
Trading
Moreover, to trade an ETH contract on Phemex, simply head over to the 'Trade' section on 'Top Left' of your screen and click Trade. It'll take you to the market section where you can choose what and how you want to trade.
We wish you happy trading on Phemex!
For any inquiries contact us at support@phemex.com.
Follow our official Twitter account to be updated on the latest news.
Join our community on Telegram to interact with us and the Phemex traders.
Phemex, Trade Simple