There are many different crypto information sources and mediums for curious individuals to explore. For example, many people like to go to news sites for their crypto updates, such as CoinDesk, CoinTelegraph, or Decrypt; others like to look at more data-oriented tools, such as Blockchain Explorer or IntotheBlock. Some like more research and analysis based opinions from the likes of Messari or Medium while others like to get their information from the cryptocurrency exchanges themselves, through their blogs or Academy sections.
While there is no one-size-fits-all approach to learning about crypto or putting together a specific list of which places are the best for retrieving cryptocurrency information, we at Phemex do have some recommendations.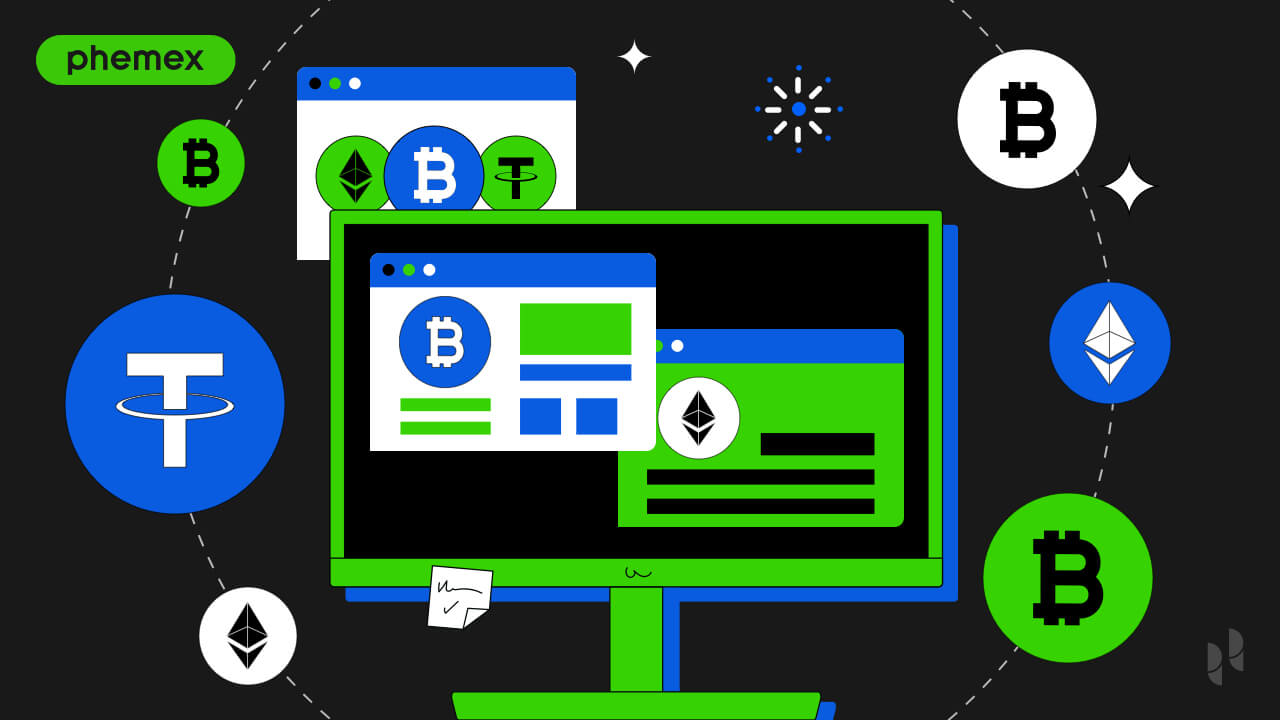 For Crypto Beginners
For beginners, some of the best places to get introductory crypto information include Youtube, Twitter, Medium, crypto exchange blogs, and crypto news sites.
YouTube Channels
On YouTube, there are many crypto education channels that have attracted a pretty decent following. For example, Simply Explained and 99Bitcoins, along with many others. However, when learning about crypto on YouTube, it's good to double-check information, cross-reference statistics, and supplement this information with other primary and secondary research.
Phemex also has a YouTube channel that we update frequently according to the topics we feel are hot and relevant at the time. Feel free to check out some of our videos on the Phemex YouTube homepage.
Twitter, Medium, & Tther Crypto News sites
Besides video, there is other short-form content like Twitter posts, Medium articles, and crypto news briefings.
Because Twitter is a big place that allows thousands of people to constantly comment and write about cryptocurrencies, it's best to choose selectively which people you think are informed and intelligent on the subject. For example, we recommend you follow people like Vitalik Buterin, Ryan Selkis, and you can search for crypto-related hashtags to have crypto information flow directly to your feed.
Medium also, with their vast community of writers, often have very talented speakers on the matter who have gained a large following. In fact, many cryptocurrency exchanges and companies use Medium as their channel to put out information about their companies, roadmap, and blog. If you're interested in discovering crypto or further exploring crypto on Medium you can start here.
For starters looking to get a daily digest of what's going on in the crypto world, we recommend TheBlock, CoinDesk, CoinTelegraph, Decrypt, and CryptoBriefing. Once you find a news source that you like and read on a consistent basis, you can also consider subscribing to their updates and newsletters.
Crypto Exchange Blogs
Crypto exchange blogs are also a great place to find relevant crypto information. The Phemex blog updates twice weekly with new articles. On our blog, we discuss more fun, easy-to-read, and quickly digestible topics. Because we realize there's an information chasm in the crypto world where people who study blockchain and cryptos fail to translate their work, purpose, and industry into readable language for the average person to consume, our blog aims to make it simple so you can get smarter.
For Intermediates
After people move past the honeymoon stage of their initial commitment to learning about crypto, they can start to dive into more advanced materials like books, online courses, journal-like literature, research, and cryptocurrency exchange Academies.
Online Crypto Courses
Many American universities have opened up online course offerings of different durations that are suitable for introductory to intermediate learners. These courses are also legit and accurate sources of information. Some universities that are doing this include Stanford, Cornell, and Berkeley.
Crypto Related Research
On the research side, Messari is one of the best providers of crypto-related research as their commentaries and interpretations of the industry stand at the forefront.
Crypto Academy
As mentioned above, many cryptocurrency exchanges have opened up Academies, which is where they publish brief to in-depth information regarding crypto projects, DeFi, NFTs, trading indicators, and the like. Each exchange is different, therefore, the knowledge sections on their website also vary in quality and difficulty.
The Phemex Academy, in particular, has a large monthly following and we publish a good deal of content. If you're a crypto learner and enjoy having a steady stream of high-quality content and crypto information, we recommend our Academy to you. The information we cover include basic crypto insights, DeFi, crypto trading indicators, and NFTs.

For The Advanced Crypto Traders
For those who are already familiar with the industry, work in crypto and blockchain, or are seasoned traders and professional investors, the crypto-related information they're interested in include crypto project whitepapers, academic materials, data, and high-stakes discussion and debate.
Crypto Whitepapers
Whitepapers are generally the holy grails of a specific crypto or DeFi project, and advanced readers will begin with these and reference these when looking for information. Academia is also an important player in the crypto information space. This is because universities play large roles in advancing innovation and in improving industries through their network of expert professors, researchers, and industry partnerships.
Data Analyses
Data also is an important crypto information source as it can tell analysts, researchers, traders, investors, companies, and exchanges a lot of information about the market, and only the advanced can really read the data. Lastly, is high-level discussion and debate, which are important sources of information as well. This is because intellectual stimulation advances one's understanding of the industry and market.
Conclusion
At the end of the day, there is no scarcity of crypto information, but rather a shortage of accurate, well-sourced, and understandable information. If you're a crypto beginner, whitepapers may not be the best place to get your information, but rather blogs, news, tweets, opinion pieces, and research that synthesize that information in a more simplified way. Also, one should not purely rely on Twitter, Youtube, Reddit, or Quora, but rather diversify their crypto information sources through a combination of news, podcasts, interviews, and crypto blogs.
---
Phemex |
Break Through, Break Free