Phemex offers P2P (peer-to-peer) services, where users can buy crypto with local fiat or sell crypto for local fiat. Please note that different countries may have different purchasing options subject to each fiat partner. To learn more about P2P services, check out What Is Peer 2 Peer Trading?
Mistakes and disagreements can sometimes happen during P2P trades. Here is a step-by-step guide on how to appeal or open a dispute on the Phemex P2P marketplace.
When Can I Appeal?
There are 3 scenarios where users can request to open an appeal for.
1. Expired Order
2. Cancelled Order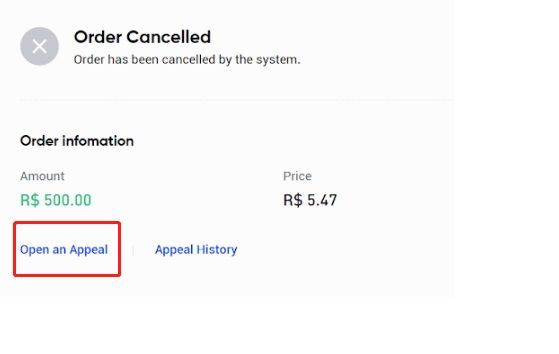 3. Completed Order
How to Negotiate with the Counterpart
1. After clicking on Open a Appeal, a new pop up will appear.
2. Click on Chat to talk to counterpart in order to voice your concerns regarding the situation.
3. Then, you will need to select your Reason for Appeal from the drop down menu. After that, in the Description column, describe your problem. Make sure to remember to add Attachments to further back up your statements.
4. Once you have submitted your Appeal, there are several options you can still perform. If new evidence or the situation grows even more complicated, click on Add To Description to update the team about your case. In the case that your issue gets solved before Customer Service attends to you, you can click on Cancel Appeal to dissolve your case.
5. Once an appeal is initiated, on the order detail page and appeal deal page, the two parties can initiate chat between each other. Both parties can send customized messages including texts and attachments that is lesser than 5MB.
6. Users can also see system messages in the chat box when certain events or progress to their case has been updated.
For any inquiries contact us at support@phemex.zendesk.com
Follow our official Twitter | Join our community on Telegram
Trade crypto on the go: Download for iOS | Download for Android
Phemex | Break Through, Break Free