Main Takeaway: How Will August Turn Out For Crypto?
The weekend was relatively stable for crypto. The market regained the $1 trillion milestone but is facing some downward pressure by around 1% to 2%, however, nothing drastic. Right now the general focus has shifted from forced liquidations, cascades, and capitulation to the broader economy/inflation and geopolitical tensions. The crypto markets have grown increasingly correlated to US equities, so any reverses will likely follow the S&P and the Nasdaq. The markets are waiting on whether or not the Fed will make a pivot in its next meeting in September, however, with inflation still being a huge problem, the likelihood of any easing is low.
With that being said, crypto could still face a volatile month. However, August was the month that we came out of last year's June/July crash, so crypto traders and investors are hoping history will repeat itself.
Key Stories: Tiffany Enters Into NFTs
Luxury jewelry brand Tiffany has just announced it's doing an NFT initiative exclusive for Cryptopunk holders where 250 digital passes will be minted and available for purchase exclusively through https://nft.tiffany.com. The buyers of these digital passes will then later receive a custom Cryptopunk pendant with a chain.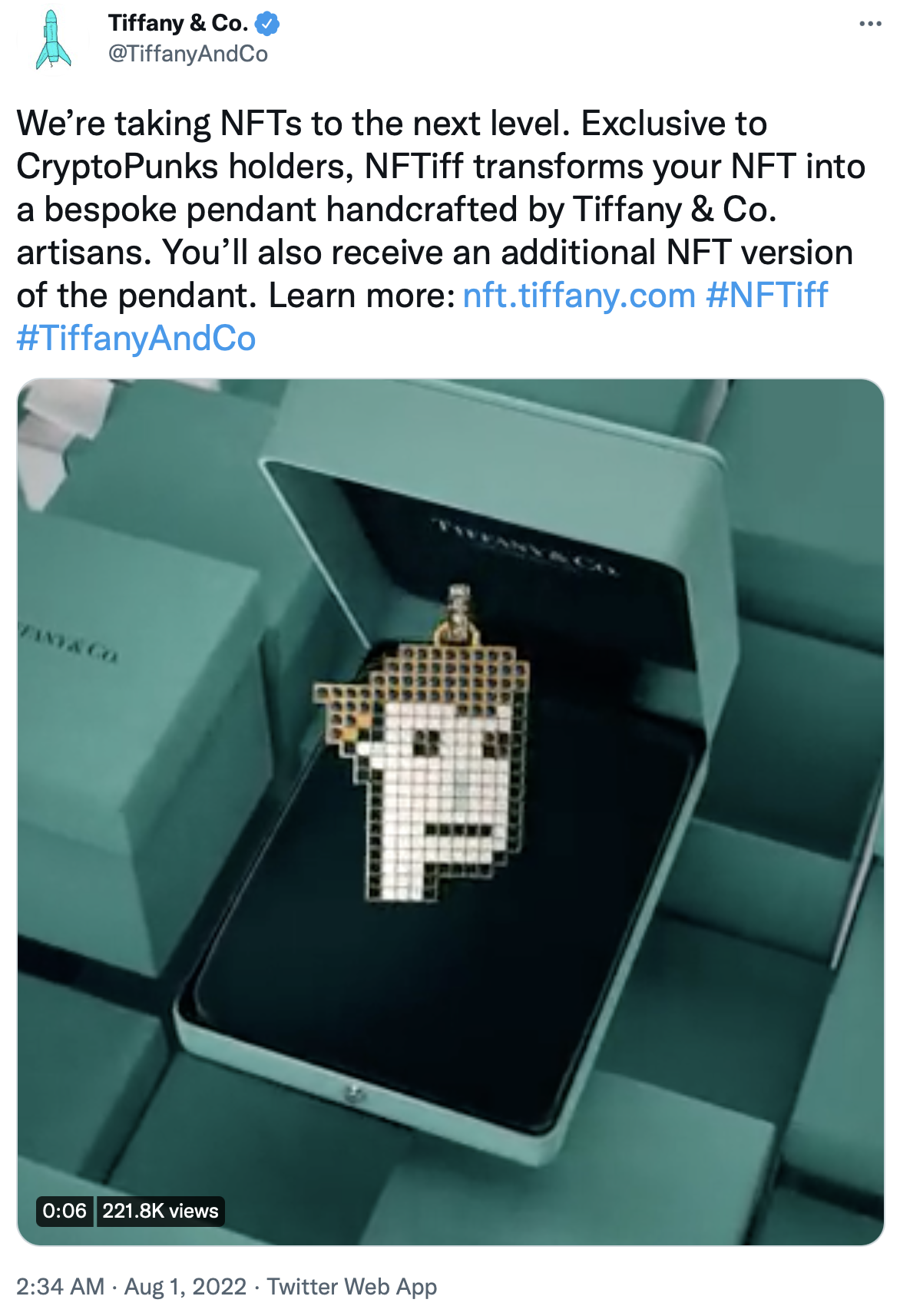 The main takeaway is this activity by Tiffany will likely spread to other brands such as Cartier, and will also spill over to the luxury bag segment. NFTs are a great use case and marketing technology that luxury brands can utilize for their brands. This is only the beginning.
Today's Top Gainers
The top five coins on Phemex d-o-d are Pundi X (PUNDIX/USDT), Ellipsis Finance (EPX/USDT), Filecoin (FIL/USDT), ConstitutionDAO (PEOPLE/USDT), and the Render Network (RNDR/USDT).
---
Phemex |
Break Through, Break Free