Welcome to the Era of Zero!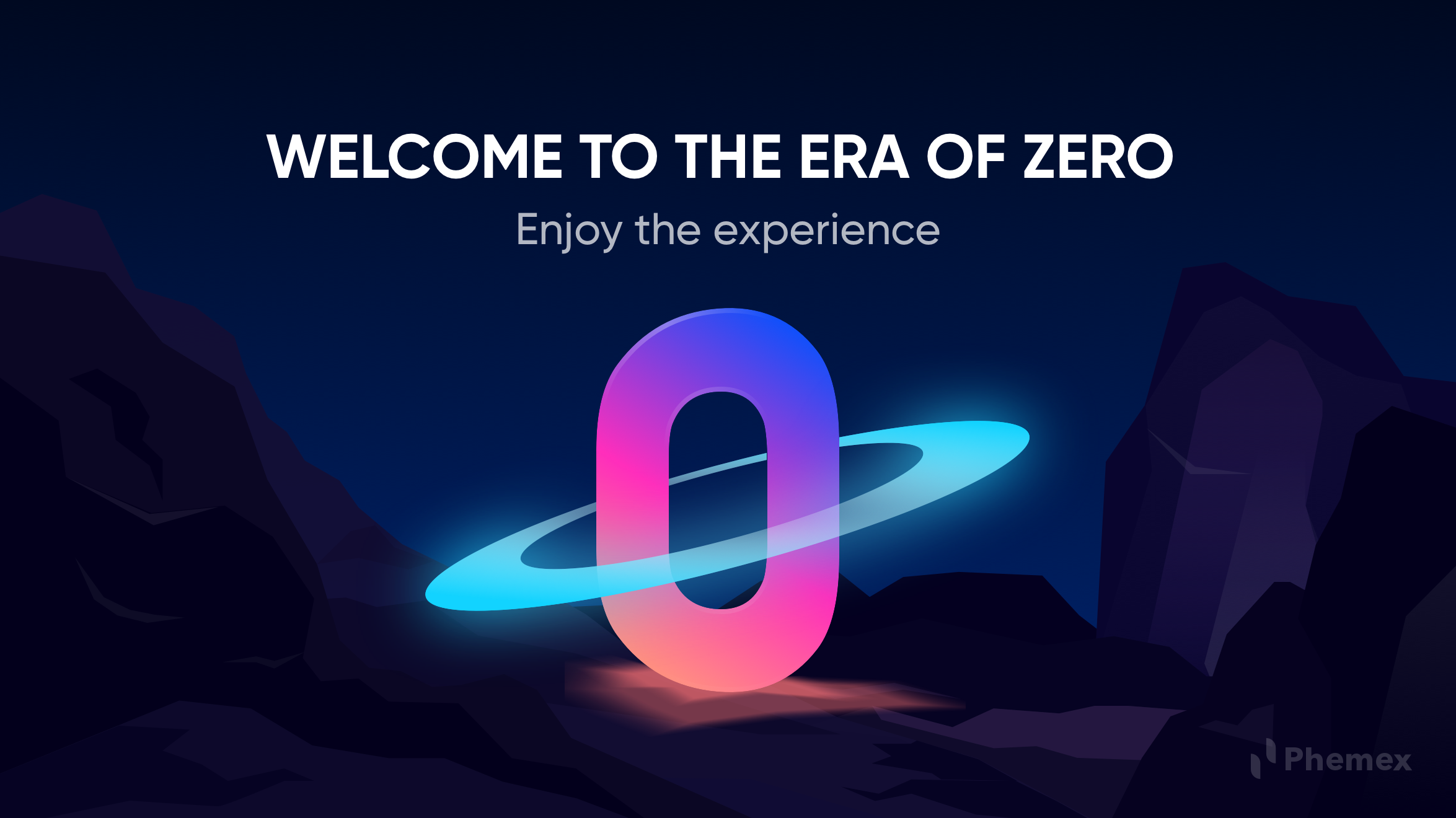 Dear Phemex Traders,
The day has finally come! Today, we have officially launched our Membership Spot Trading services. Phemex is now the fastest cryptocurrency AND derivatives exchange. We hope you are as excited as we are about all the new features and tools we have implemented on our platform. All new and currently registered users will have a chance test-drive a premium membership through a 7-day free trial. Take advantage of this opportunity now!
What's New?
Spot Trading will now allow our Premium users to instantly buy and sell cryptocurrencies on Phemex. Your wallet now accepts BTC, USDT, ETH, XRP, and LINK. All cryptocurrencies in our spot exchange will be traded against USDT. However, the best part of all, is that as long as you are a registered premium member, we will never charge you any trading fees whatsoever.
Besides our amazing zero trading fees structure, all premium members will also enjoy the ability to place conditional orders, hourly withdrawals, no withdrawal limits, and the benefit of gifting 30-day premium trials to friends.
How Do I Try Premium Membership?
All users have one way in which they can try a Premium Trial membership and two ways to become a full Premium Member. Please note that Premium Trial members do not enjoy all the benefits of full Premium accounts.
Method 1: Ask a Premium Member Friend
Any user who is currently a full Premium Member has the ability to gift a 30-day Premium trial to anyone they wish. Simply provide them with the email address associated with your account and kindly ask them to let you try out some of our Premium features.
Method 2: Complete Three Tasks
Phemex will gift you a 30-day full Premium membership in exchange for you completing three tasks.
Invite a friend to register on Phemex.com using your referral code or link
Deposit more than 0.02 BTC into you account
Perform over $1000 worth of trades for BTCUSD contracts
Once you have completed these three tasks, simply visit phemex.com/premium to claim your membership.
Method 3: Pay for Full Premium Membership
Please note that currently we only accept USDT as payment for membership fees. The price starts at 9.99 USDT per month, but if you wish to save some money you can get 3 Months for 19.99 USDT or 1 Year for 69.99 USDT.
How Do These Changes Affect Contract Trading?
The simple answer is that it doesn't. As a regular registered user on Phemex.com, you can still trade perpetual contracts without a premium membership. All of our original fees and conditions remain unchanged. Perhaps the only notable difference is the inclusion of USDT as a funding method for your USD Trading Wallet.
For more details please visit our full reference materials here: https://phemex.com/references/categories/spot-trading.
Enjoy the Era of Zero: Cryptocurrency Spot Trading with Zero Fees!
---
Phemex |
Break Through, Break Free