Dear Traders,
We are incredibly happy and excited to announce the launch of Learn & Earn, our newest educational program!
We've simplified a variety of crypto, blockchain, and platform concepts into multiple courses and lessons with fun and easy-to-understand videos. At the end of each lesson, users can take a short quiz to test their knowledge. If all questions are answered correctly, you will receive a free reward in the form of trading bonuses or even some cryptos!
In other words, we pay you to have fun and learn!
This is simply part of our commitment to fulfill our core value of giving back to the community that supports us. Additionally, we also believe that as the leading most trustworthy exchange, we have a role and responsibility to help educate people on the benefits of this industry.
Learn & Earn fulfills this mission in the most fun, beginner-friendly, and rewarding way possible!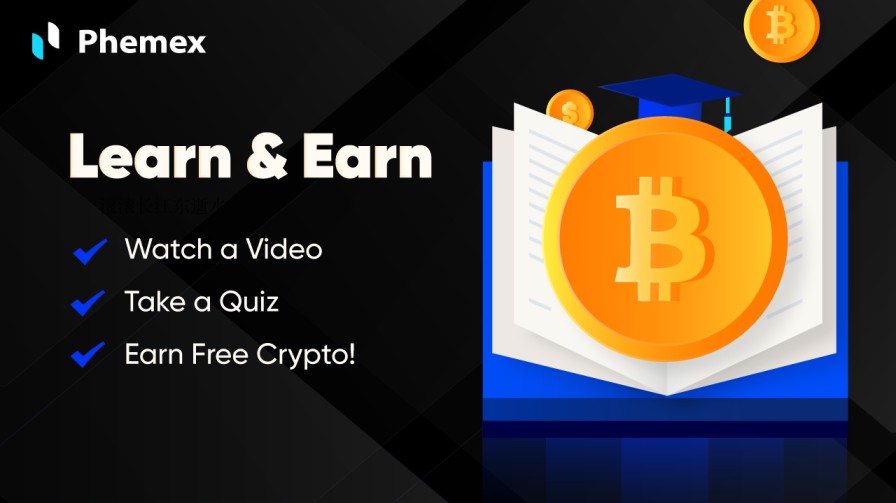 Social Media Promotions
To celebrate the launch of this new program, we will also be running two different social media campaigns or promotions.
Double Giveaway
Between June 17 -24, any user that completes the three lessons of our first course is eligible to participate in this promotion and have their earnings doubled.
Bonuses will be distributed one week after the end of this campaign.
Simply come follow us at https://twitter.com/Phemex_official and complete all the required steps through our official Gleam Campaign page.
Lucky Draw
Between June 25 – July 2, users that complete all the required steps on the official Gleam Campaign page will receive entries into a lucky draw.
On July 16 we will randomly select 20 qualified participants to reward them with $100 in trading bonuses each. Of course, the more entries you get, the more chances you have to be selected.
To learn more about this program and its conditions, please read "What is the Phemex Learn & Earn Program?"
For a step-by-step guide on how to get started, please read "How do I use the Learn & Earn program?"
---
Phemex |
Break Through, Break Free