GOLD/USD is now live on Phemex!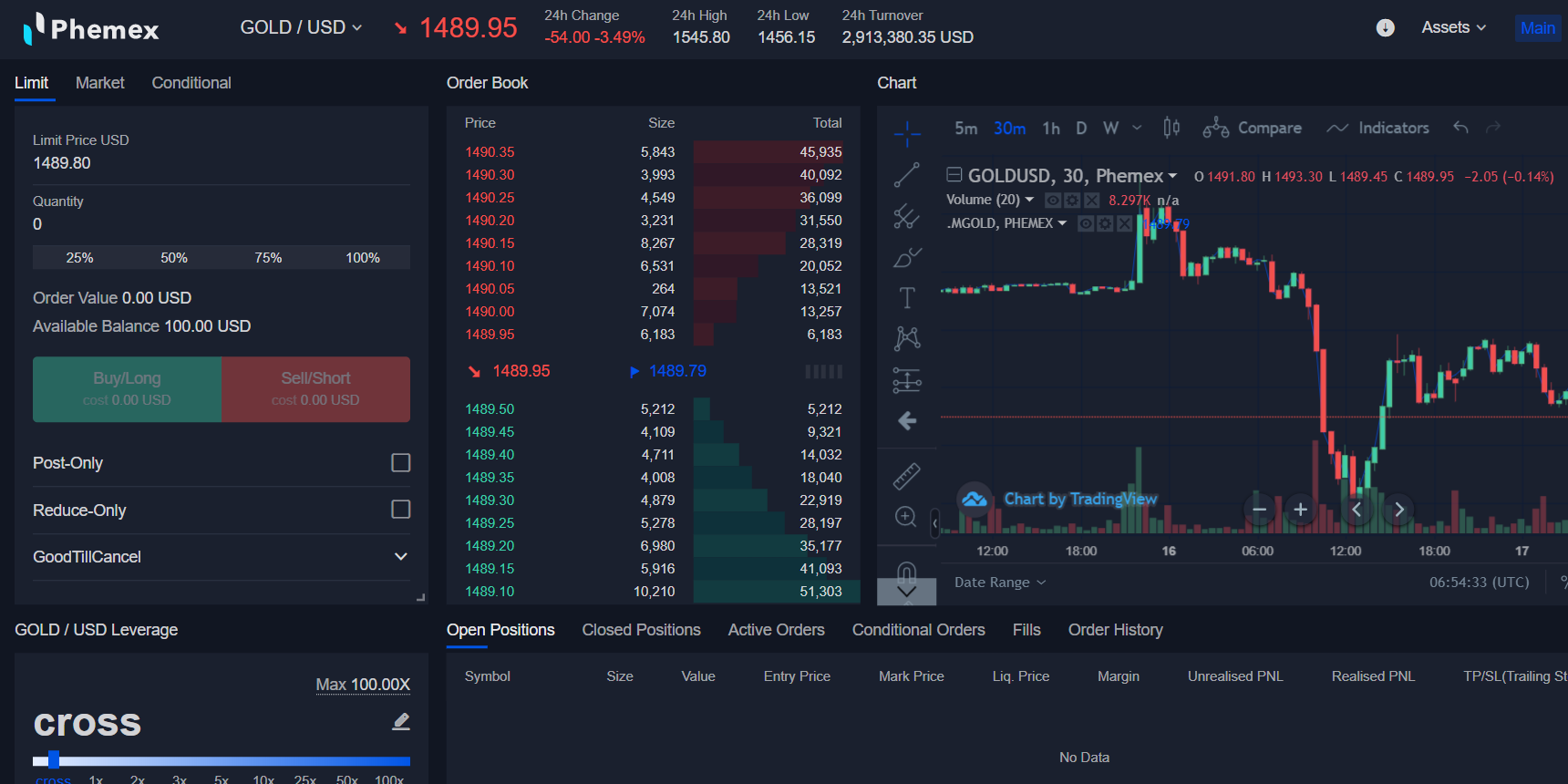 We are incredibly proud to announce that our first non-cryptocurrency asset: the GOLD/USD trading pair, is now live. This proprietary contract is pegged to gold and settled in nominal USD.
How does it work?
Each contract is worth 0.001 troy ounces of gold and its price is determined by the combination of several indexes: 1Forge.com (40%), GoldPrice.com (20%), itBit.com (15%), Bitfinex.com (15%), and Kraken.com (10%).
Our index is updated and published every second. If any of the sources disconnects, it will be temporarily removed from the calculation until a connection can be re-established. The weight of the disconnected source will then be proportionally re-allocated among the remaining sources.
GOLD/USD can now be traded on Phemex with up to x100 leverage. Due to Bitcoin's recent volatility, the Phemex team has introduced this novel product in order to help our users hedge their risk with as many options as possible.
More to come!
Although GOLD/USD is our very first non-crypto asset, it will surely not be the last. Stay tuned for more exciting products to be released on Phemex.
---
Phemex |
Break Through, Break Free