Phemex will upgrade our Copy Trade function on 8.17 with on-chain top traders to support our users!
Phemex strictly picks up the top traders with high winning rate on the chain for you, and tracks their contract transactions in GMX in real time. You can subscribe with one click and copy their transactions
We choose active traders with a winning rate of >60% in the past 14 days as Top Traders on the chain.
*Winning rate definition: Current account's cumulative number of realized profitable positions/closed positions
How to use the new feature:
1. Users can see the Top Traders on the chain on the Copy Trade page, click View all to check the 20 on-chain top traders we picked up for you;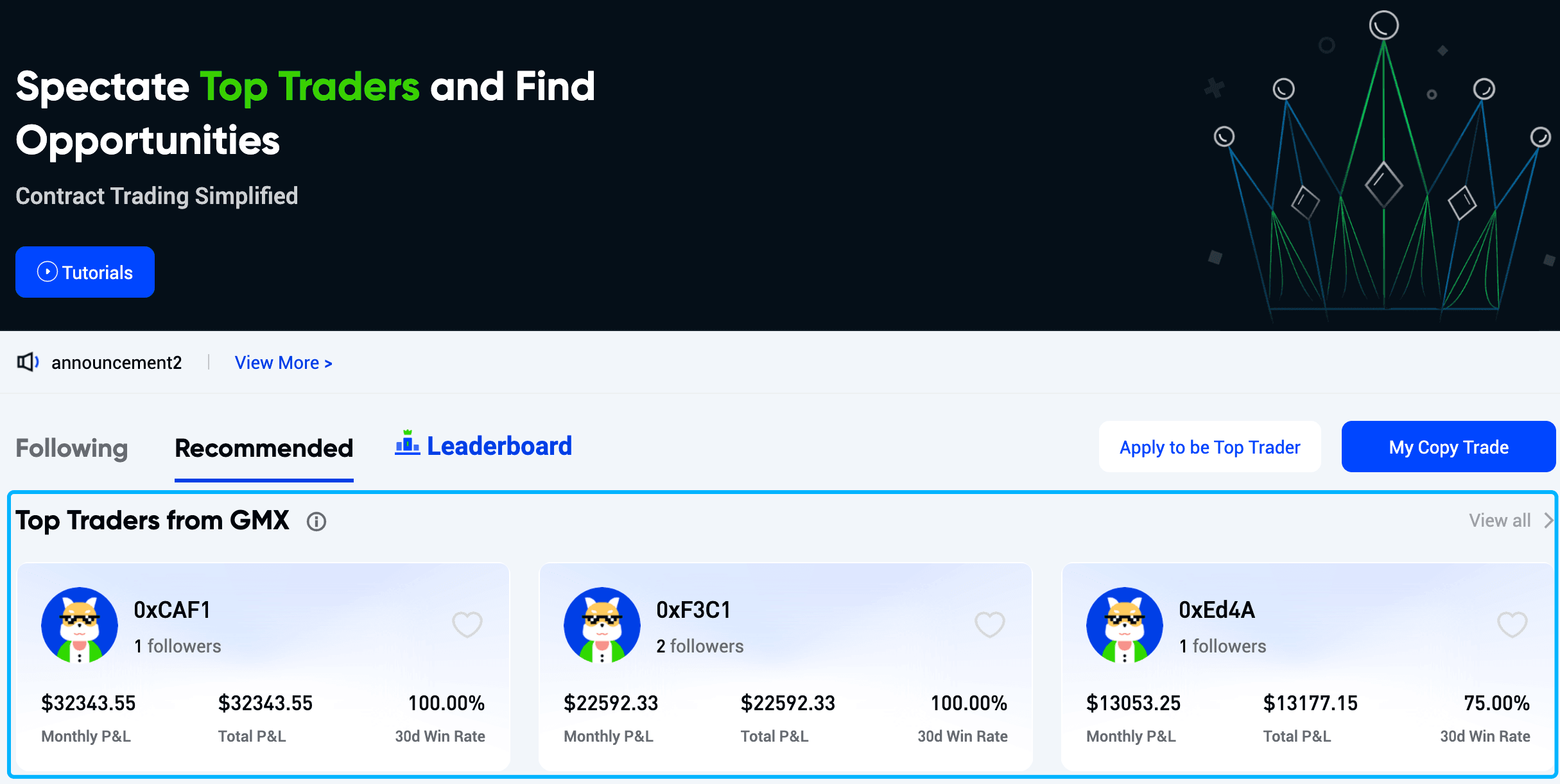 2. Click on the Top Traders, you can enter the personal homepage to view the user's transaction data and positions, and you can go further with Follow and Copy operations;
*The statistical unit of GMX is USD, and the user's currency pair in Phemex is the corresponding currency for USDT settlement, which only affects the display, and there is no price difference.
Furthermore, if you have rich trading experience, you are sincerely invited to become the Top Traders of Phemex. You can get a profit by helping the copying traders to get incomes!