The Phemex Launchpool is a service that allows you to earn a significantly high income by staking select tokens for a limited amount of time. To learn more about this service, please read "What is the Phemex Launchpool?"
1. Log in to Phemex.com, hover over the Earn option in the header menu, and then click on Phemex Launchpool.
2. Scroll down to the Launchpool List section to see all available or active campaigns.

3. Some projects will offer multiple cryptocurrency pools. The example featured in this guide offers three methods to Earn NEAR (by staking NEAR, USDT, or USDC). Click the Stake Now button for the pool you wish to join.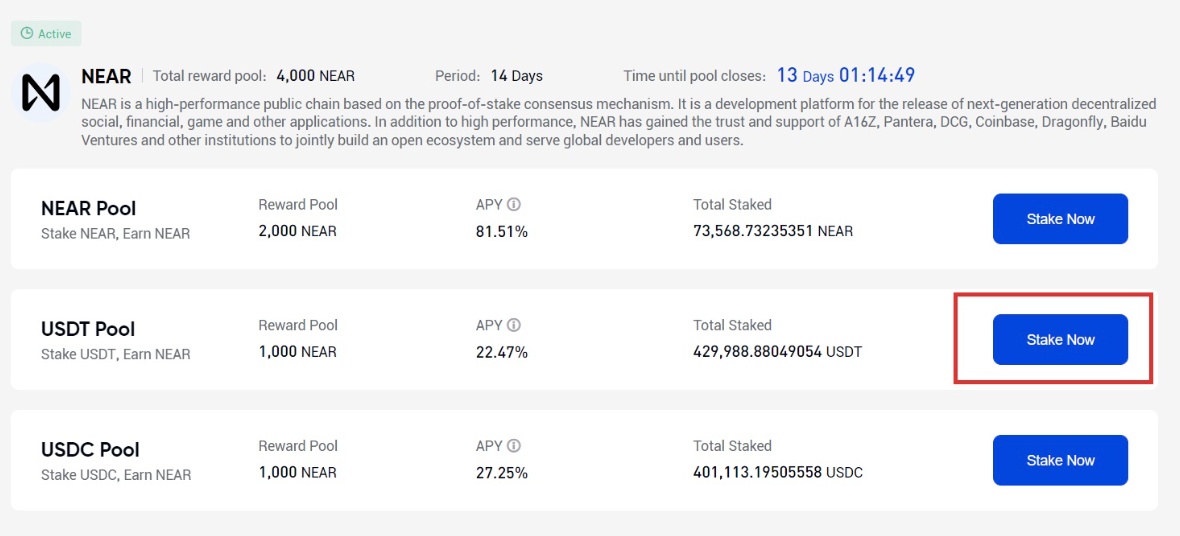 4. Within the new pop-up window, in the field under Spot Wallet, enter the number of coins you wish to stake into this pool.
NOTE: Before you can participate in our Launchpool services, you must have a verified (KYC) account with the respective token already deposited into your Spot Wallet. To learn more, please read the following relevant articles:
5. Click the Stake Now and your coins will automatically be staked, earning you a portion of the pool's APY. The data under the My NEAR Pool (or whichever campaign you're participating in at the time) will also be updated automatically so you can keep track of your assets.
6. Visit this landing page frequently to review updated APYs as the campaign period progresses. Once the campaign ends, the page will display a Claim button. Click it to have all earned rewards automatically sent into your Spot Wallet.
---
Phemex |
Break Through, Break Free