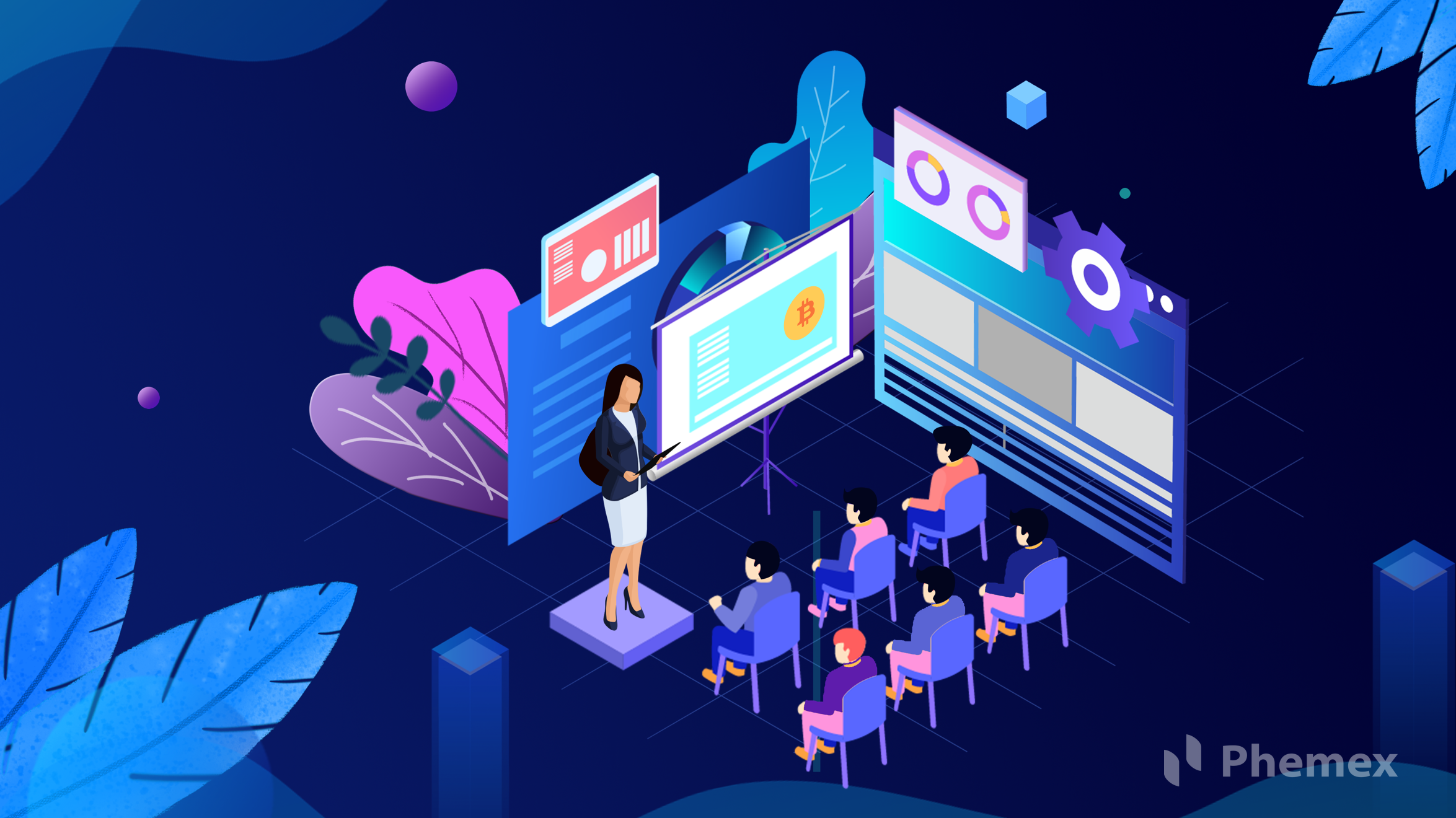 Bitcoin and crypto derivatives are becoming very popular. Whether you're a trader or not, but one thing is for sure that you must have heard of Bitcoin somewhere around you. Trading Bitcoin and Derivatives have become the way of life for serious crypto traders. You can also trade Bitcoin on Phemex.
Phemex is a cryptocurrency derivatives exchange offering Bitcoin and USD settled perpetual contracts of BTC, ETH, XRP, LTC, EOS, with up to 100X leverage. It is an innovational, easy to use, professional, trustworthy and one of the safest exchanges in the market.
What's a Bitcoin?
A Bitcoin is a cryptocurrency. It is a decentralized digital currency. Decentralized means there's no central bank or agency involved that could control the transactions.
It is a digital or virtual currency that was created in 2009. It uses peer-to-peer technology to facilitate instant payments. It can be simply described as the digital money that's instant, private and free from bank fees.
How to Trade Bitcoin?
Bitcoin can be traded on exchanges such as Phemex. The process to start trading on phemex is simple;
– REGISTER
– DEPOSIT
– TRADE
Register
Registration on Phemex is very simple. Simply go to Phemex website and from the "Right Top Corner" click register. A new webpage will open. First provide your email. After that choose a strong password for your Phemex account.
Secondly, open your email that you provided during registration; a 6-digit verification code will be sent to you. Enter that code on the registration webpage and you're good to go.
Deposit
Deposit funds into your account once you've successfully verified your email on Phemex. You can transfer Bitcoins directly from any digital wallet to your phemex account to start trading.
Trading Bitcoins
Trading Bitcoins is extremely easy because phemex provides an easy to use interface for its users. Head over to the "Left Top Corner" of your screen and click 'Trade'.
That's it! You're ready to trade Bitcoins on phemex. Profit from Buying/Selling Bitcoins.
HAPPY TRADING!
For any inquiries contact us at support@phemex.com.
Follow our official Twitter account to be updated on the latest news.
Join our community on Telegram to interact with us and the Phemex traders.
Phemex, Trade Simple
Click here to read about Margin Trading Crypto Explained